Halloween Costume Horrors 
Rob Wilson, President of Employco USA, was mentioned today in an article from The Society for Human Resource Management (SHRM). The following excerpt, and full article, provides tips and best practices to help employers avoid an HR nightmare during the Halloween season.
Employco would like to wish everyone a safe and happy Halloween!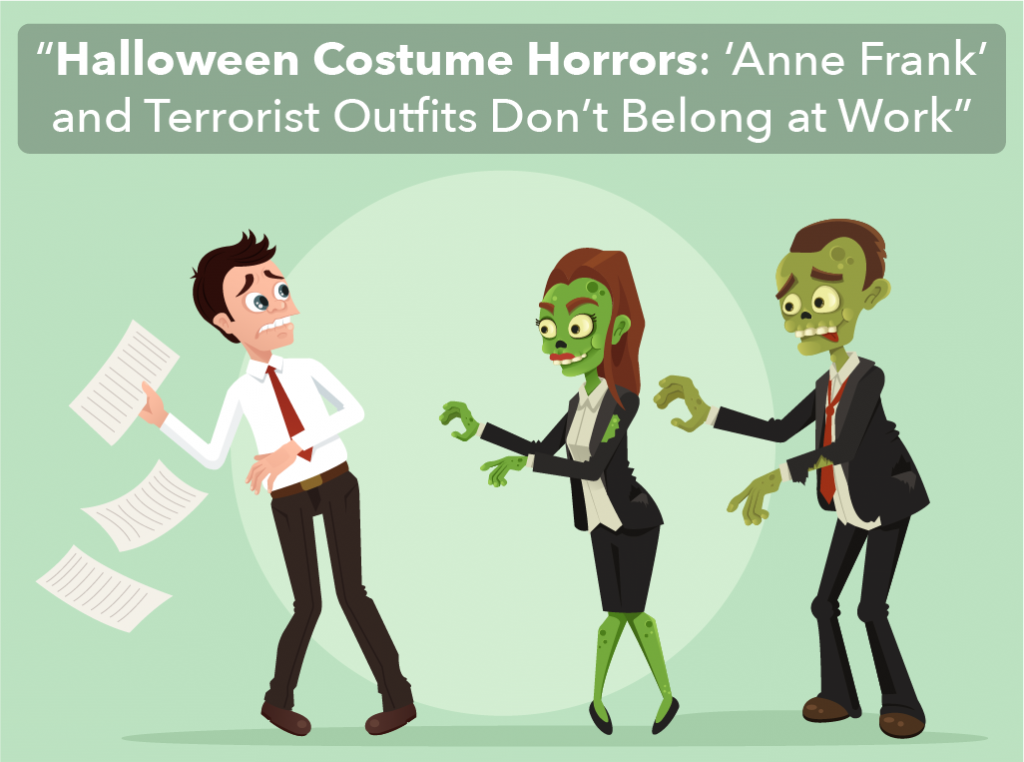 A Holocaust victim. An anorexic woman. A flasher. A "tranny granny."
Those are among the Halloween costumes now being sold at retail stores and online.
They may be OK for some parties. But when it comes to workplace Halloween festivities, don't even think about going there.
What's meant to be a lighthearted celebration of Halloween can—if not properly handled—devolve into an event that offends colleagues.
"Remind everyone to stay away from political, religious, overly revealing or gruesome costumes because those can easily offend people," said Rob Wilson, president of Westmont, Ill.-based Employco USA, which offers human resource services to companies. "HR can have an extra box of appropriate and inexpensive costumes for people to change into if they come to work dressed inappropriately."
For more on this topic, please contact Rob Wilson at rwilson@thewilsoncompanies.com.