H.R. expert talks warning signs and suicide prevention in the workplace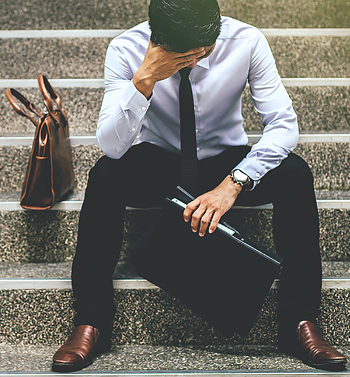 In the heels of the recent tragedies of Kate Spade and Anthony Bourdain, many employers might wonder how they can best support their employees and colleagues who might be struggling with depression and suicidal thoughts. This is a valid concern, as workplace suicides have become a more common event in recent years.
According to the  Centers for Disease Control and Prevention's National Center for Health Statistics, suicides have increased by 35% in the last 10 years,  and The Wall Street Journal says, "As suicide rates have climbed in recent years, so have instances of employees ending their lives at the workplace."
Rob Wilson, President of Employco USA and human resources expert explains, "Of the 44,965 suicides in 2016, 291 of these deaths occurred in the workplace, which is a record high of workplace suicides."
The trauma of a workplace suicide can be deeply devastating for coworkers and colleagues, even for those who did not directly witness the event or know the employee involved. "People instantly start to blame themselves and wonder what they could have done differently. They might feel anxious or have difficulty concentrating. The ripple effect will touch the entire office, whether your company is large or small."
So, what should employers do to help support their staff?
"Every company should consider having an employee-assistance program for times like this. You can hire a therapist, particularly one with experience in suicide prevention. Create set times during the week where each employee will have time to sit down and speak with the counselor," says Wilson. "You could also consider putting literature from the National Suicide Prevention Lifeline somewhere in the office, such as the employee break room or kitchen. And, when you see an employee who seems especially rundown or overworked, you might consider having a one-on-one chat with them and making sure they are okay. Encourage everyone to use their vacation time and to take time away from the office to clear their head."
Wilson concludes, "The sad reality is that we are having a mental health crisis in our country at the moment. Some industries are having a particularly hard time right now, such as the New York Taxi Workers Alliance which recently shared the news that yet another taxi driver had taken his life due to extreme financial strain, making him the 6th NYC cabbie this year to make this heartbreaking choice. But, no matter where you work, our country's current climate is tense, combative and anxiety-inducing. We all need to reach out and support one another a little bit better."
For more on this topic, please contact Rob Wilson at rwilson@thewilsoncompanies.com.