Employment experts talks new trend and how it's impacting the hiring process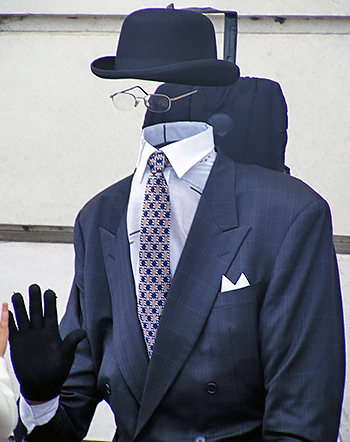 "Ghosting" (when a person ends a relationship with no communication or forewarning) has been a hot-button topic in the dating community for years, but now the word is being used in employment circles to describe a new and troubling trend of job applicants who simply disappear off an employer's radar.
"Ghosting isn't just for Tinder users anymore," says Rob Wilson, President of Employco USA and employment trends expert. "It seems that our booming jobs economy has led to applicants who simply 'disappear' during the interview process. According to LinkedIn, many employers now say that the tides have turned on them…instead of applicants desperately hoping to get a call-back, hiring teams themselves now find themselves dealing with unanswered calls and candidates who suddenly go MIA without warning."
Wilson says that the problem is such that some companies have even instituted changes to their hiring process, including putting multiple conditions on job offers. He also adds, "Instead of narrowing it down to just 1-2 qualified applicants and cutting everyone else loose, companies are now wisely holding onto all possibilities before assuming that their search is over. With so many job openings, applicants can now play fast and loose with opportunities, and sadly many of these applicants take the coward's way out and simply disappear without any further communication."
Along with this growing trend of ghosting job opportunities, Wilson says that many employees are now quitting their posts in droves. "According to the  Bureau of Labor Statistics, the amount of employees who have voluntarily left their jobs is almost DOUBLE that of the number of employees who were fired. And, in March of this year, 3 million Americans quit their jobs out of their own volition."
While Wilson says it is wonderful that so many jobs are opening up and Americans now feel safe to quit their positions or seek new opportunities, he cautions that 'ghosting' possible employers is in very bad form and could come back to bite you in the future.
"Even if you decide you do not want to work with a company, it is a bad idea to just cease communication without giving the employer any idea of what is going on," says Wilson. "You never know when you could wind up looking for a job again, or when you could find yourself at an industry event or networking dinner with that same hiring agent. It's always best to treat people the way you would want to be treated, even in the hiring process."
For more on this topic, please contact Rob Wilson at rwilson@thewilsoncompanies.com.
Update: This blog post was quoted by Benefits Pro in an 07/13/18 article, read more here:
https://biv.com/article/2018/07/one-five-bosses-are-judging-their-employees-taking-lunch-breaks-study