Employco USA took the 137th spot on the Crain's List of "Chicago's Largest Privately Held Companies" with $392.6 million in revenue for 2018, up 18.3% from 2017.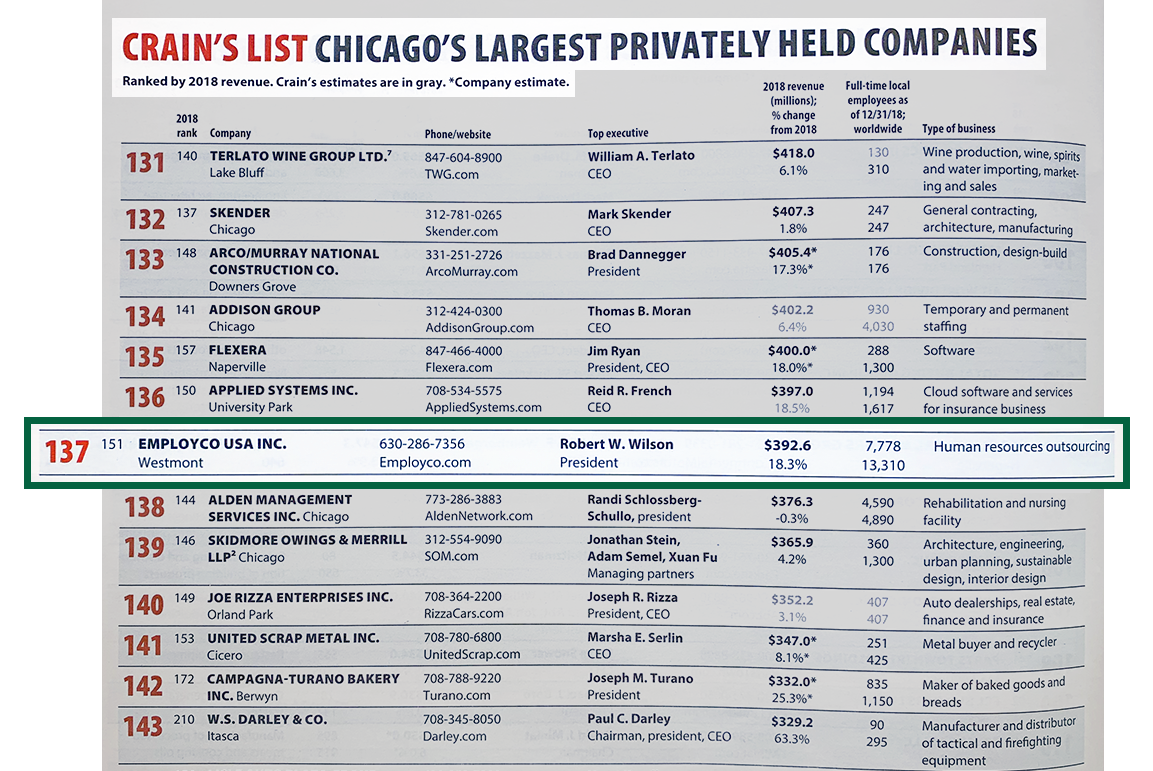 Employco was also recognized on the "Local Employers" (#2) and "Largest Employers" (#8) charts with 7,778 local employees and 13,310 total full-time employees, respectively.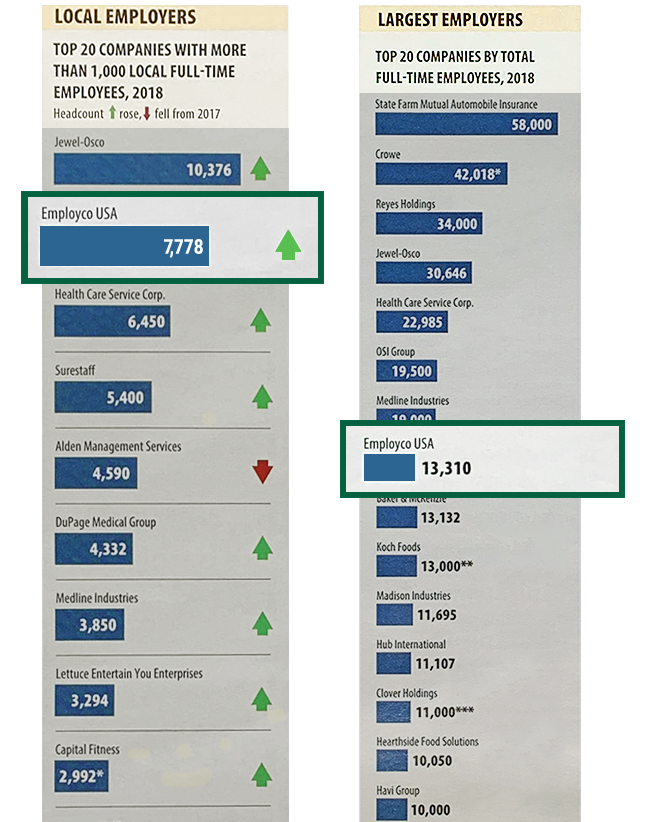 For more on this topic, please contact Rob Wilson at rwilson@thewilsoncompanies.com.