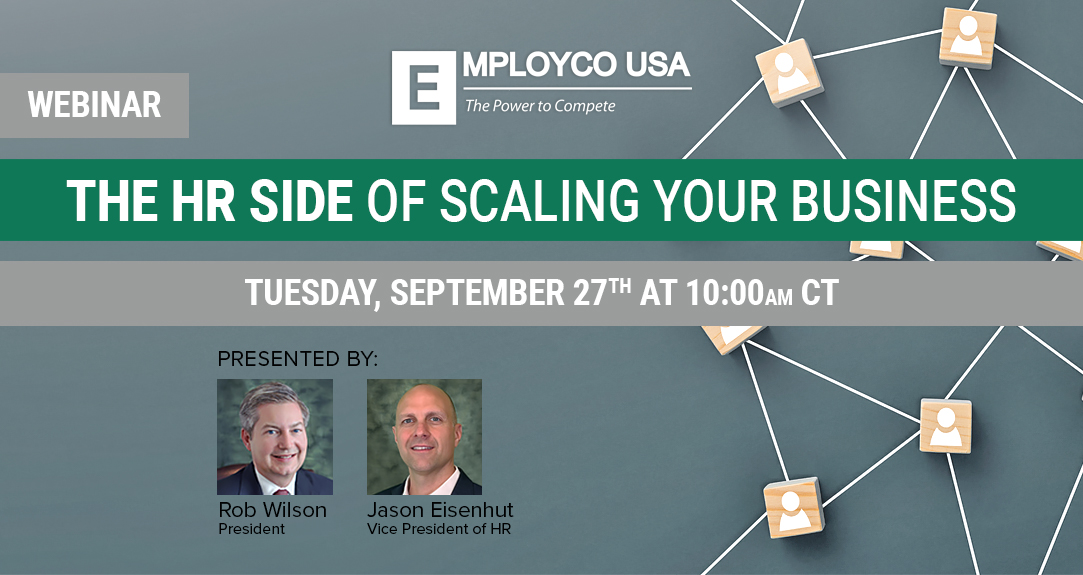 Is your business ready to grow? As companies scale, people operations become more complex. A lack of properly planned human resources initiatives can have detrimental effects on reaching revenue and profitability goals.
Join Employco USA's Rob Wilson and Jason Eisenhut for a quick-hitting webinar that will touch on the following growth strategy topics:
Recruiting and onboarding
Retention and engagement
Total compensation philosophy
HR tools and technology
Company culture
---
FREE REGISTRATION
You'll be able to join us at 10:00am CT on Tuesday, September 27th from your computer, tablet, or smartphone (you can also dial-in):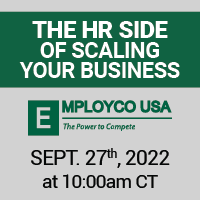 You can also use our registration form to submit questions you'd like to see answered/covered during the webinar.
Please contact us if you have any questions.