A human resource and employment solutions firm, Employco USA is pleased to announce the growing expansion of its staff.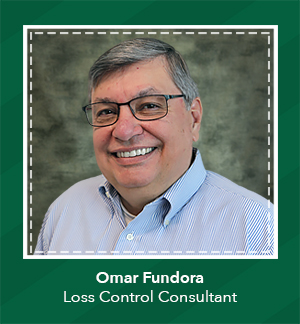 Employco's newest team member:
Omar Fundora, Loss Control Consultant – will be responsible for providing consultation and training to employers regarding safety matters. Omar will be developing business partnerships and ambassador-type relationships with insured policyholders. He will evaluate: physical premises, equipment, materials, work practices, and safety policies and programs. He will also be conducting safety surveys of employers' premises to gather information to assist in risk selection as an integral part of the underwriting process. And, he will work with management to develop loss control strategies that will have the greatest impact on company success measures.
"I am glad to be joining the Employco family and I am looking forward to getting to know the team members and working together to meet our client accounts loss control targets. I believe that people should go home the same way they came to work." -Omar Fundora
For more on this topic, please contact Rob Wilson at rwilson@thewilsoncompanies.com.