Group healthcare expert reveals how employers can save big on healthcare plans in 2019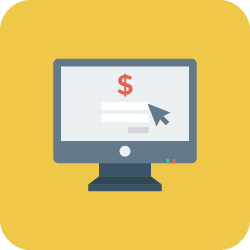 According to the most recent data, premium healthcare plans for individuals in 2019 will increase by 15 percent in many states across America. As the Affordable Care Act continues to be in flux, employers are very concerned about how they can help keep healthcare costs down.
With insurance renewals approaching later this year, Rob Wilson, human resources expert and President of Employco USA, offers some tips that can help employers save on healthcare costs while also keeping employees happy and healthy:
Move to consumer-directed health plans. "Instead of traditional PPOs, high deductible health plans might be a smarter choice for you. With these plans, employees pay for preventive care visits, which in turn teaches them to watch prices and become better spenders. It empowers employees and gives them more ownership over their own health choices and costs."
Consider surcharges for smokers. "Now, with HIPPA and the ADA, there are some concerns regarding employers regulating an employees' decision to smoke or not to smoke. However, what you can do is encourage smokers to attend smoking cessation classes. If smokers attend these groups, you can offer them the premium discount even if they are not able to stop smoking."
Implement spousal surcharges. "Many companies are now charging their employees a spousal surcharge. With this cost-saving measure, employees will have to indicate if their spouse has access to healthcare at their job. If they do have access to healthcare elsewhere, but your employee still wants them to be on your plan, they might have to pay a small amount of more than employees who aren't making this same choice."
Shift the claim cost to employees. "Some employers are reducing costs by shifting the claim for cost to employees," says Wilson. "For example, instead of offering a PPO with a $30 dollar co-pay, you might shift that to $40 or $45 employees."
Encourage virtual office visits. "e-Medicine is becoming a growing trend, and for good reason. It can help keep costs down while helping to decrease the amount of time doctor's visits can take. It's a win-win for employers: Your employees are able to see their doctor and get back to work in less time and with less cost."
Shift part of the premium cost to employees. "For example, instead of playing 75 percent of the premium, in 2019, you might ask your employees to pay 73 percent. It is a small but meaningful reduction, and one that will not to be too costly for your workers," says Wilson.
Encourage health initiatives. "Workplace wellness programs aren't just going to reduce your overall health costs, they are going to ensure that your employees are healthy, happy and productive. So, whether you want to have an on-site fitness center, or hand out Fit bits or incentivize healthy eating and fitness programs, anything you can do to get your employees moving and eating more mindfully will have massive paybacks for you."
Make sure employees know their benefits. "It is common for many employers and insurance providers to send out information about the employees' health plans via email, but people's inboxes are so packed with junk that they might not open these messages," says Wilson. "It might be a smart idea to rely on snail-mail when it comes to keeping employees informed and on top of their health care spending. To this end, on a quarterly or bi-annual basis, you might want to send out packet with tips and package benefits to employees' home address, or leave it on their desk."
For more on this topic, please contact Rob Wilson at rwilson@thewilsoncompanies.com.