Human resources expert offers commentary on this bill and what will happen if it passes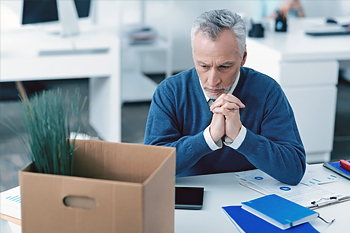 Today the U.S. House of Representatives will vote on "Protecting Older Workers Against Discrimination Act" (POWADA), a bill which many say will pass with bipartisan support.
"This bill was created to help offer protections to older workers who currently have few legal safeguards when it comes to ageism in the workplace," says Rob Wilson, human resources expert and President of Employco USA, a national employment solutions firm.
Wilson says that this bill could be the answer to what many critics view as long-standing issues caused by a 2009 Supreme Court ruling.
"Since the Supreme Court ruled on the matter of  Gross v. FBL Financial Services in 2009, a much higher burden of proof was placed on older workers," explains Wilson. "Now workers had to show that ageism was a determinative reason for their termination, rather than one part of the employer's reasoning. In other words, they had to show that they were directly terminated because of their age, not just that their age was one of several factors for their job loss."
However, with this new bill, older workers will have stronger legal protections…and companies will have to meet new requirements to ensure that their hiring and firing practices are fair and equitable for people of all ages.
"Under the 'Protecting Older Workers Against Discrimination Act,' the Supreme Court's ruling in Gross v. FBL Financial Services will be rejected for all intents and purposes," says Wilson. "Now, older workers will not have to prove that their age was the sole cause of an unlawful employment practice, and it will allow them to rely on any form of evidence needed to present their case."
For more on this topic, please contact Rob Wilson at rwilson@thewilsoncompanies.com.