HR expert Rob Wilson explains how COVID continues to challenge HR guidelines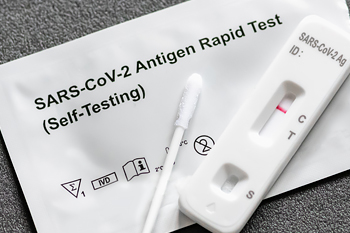 Accessible and accurate COVID testing is a crucial part of our return to the 'new normal,' particularly when it comes to getting employees back to work. This is especially true when it comes to businesses which haven't yet required the COVID vaccine, and instead will accept negative COVID test results from unvaccinated staff.
"One way that many human resource departments have navigated the challenging and divisive issue of vaccine mandates is by accepting negative COVID results in their stead. But as many cities in America are grappling with COVID testing shortages, this stopgap is no longer a viable solution, especially as even fully vaccinated people are now getting the new strain of the virus and the CDC has said that fully vaxxed Americans are still spreading Omicron," says Rob Wilson, President of Employco USA, a nationwide employment solutions firm with clients across the country.
"And, the surge in COVID testing means that results are taking longer than before, especially without adequate lab staffing. So even if your employees CAN get tested quickly, they may be waiting days for the results."