Human resources expert offers advice on dealing with workplace conflict in today's political climate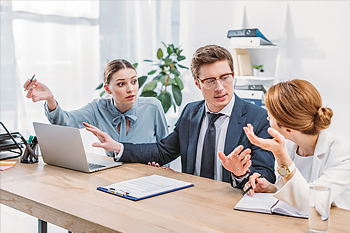 Research shows that 85 percent of employees say that they experience workplace conflict, with over 2 hours a week being spent on navigating workplace drama. Workplace conflict is not just stressful and unpleasant, it can have a major impact on employee productivity. Indeed, conflicts in the workplace cost companies about $359 billion dollars in paid hours.
Rob Wilson, human resources expert and President of Employco USA, an employment solutions firm with locations across the country, says:
"In today's culture, employees aren't just together when they're literally on the job: they're together all the time thanks to technology like Skype, WhatsApp, Slack and other coworker communication apps. Not to mention, our current political climate is so divisive right now, and social media only further encourages arguments and discord among your staff."
Wilson, who has worked directly with many clients who have required assistance managing conflict within their workplaces, says that research shows that workplace conflict is on the rise. "From personality clashes to overwork to poor management, workplace conflict is inevitable and it's actually getting worse," he says.
So how can employers be proactive about workplace conflict?