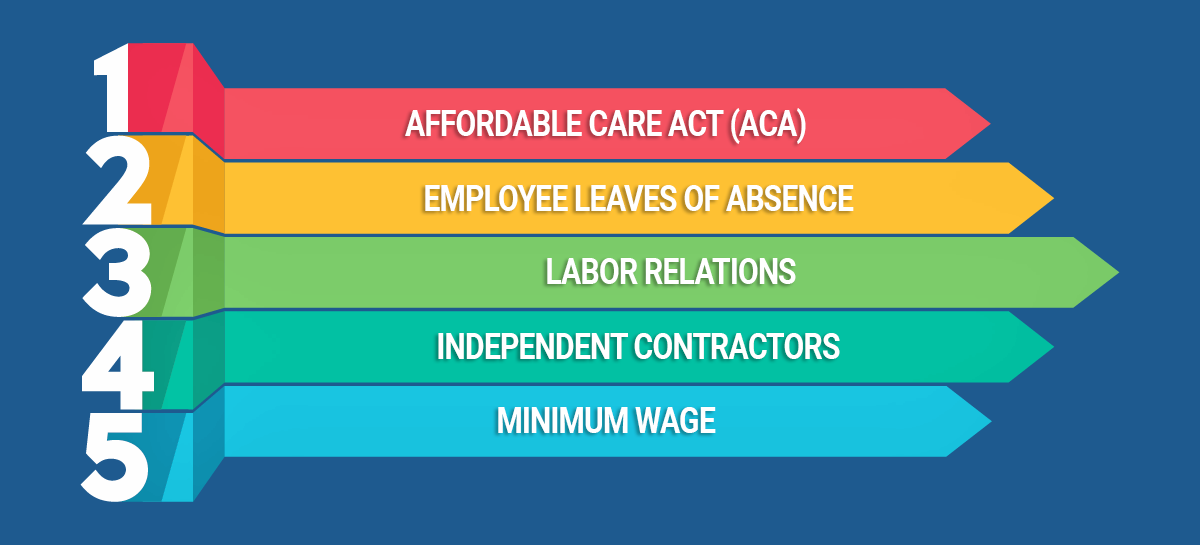 With Joe Biden on pace to become the 46th president of the United States, employers can expect several changes to the workplace legal landscape over the next four years. Here are the TOP 5 expected changes following Biden's inauguration on January 20, 2021:
Affordable Care Act (ACA) – President-elect Biden has pledged to strengthen the ACA including an expansion of coverage to more uninsured and underinsured. The Supreme Court's decision in California v. Texas, which has the potential to significantly affect the future of the ACA, is expected in early 2021.
Employee Leaves of Absence – The U.S. workforce is anticipating the introduction of a new federal paid leave law.  Although the nation got a glimpse of temporary federal paid leave under the Families First Coronavirus Response Act (FFCRA), a new program could provide employees with up to 12 weeks of paid time off.
Labor Relations – Biden has been vocal with his eagerness to bolster union representation including additional protections for organizing activity and new appointments to the National Labor Relations Board (NLRB).
Independent Contractors – The new administration will likely attempt to reverse recent Department of Labor decisions following a directive to classify more workers as employees. The goal is to limit the misclassification of independent contractors to expand employment-level protections.
Minimum Wage – President-elect Biden will look to increase the federal minimum wage to $15 per hour – the first update since the current $7.25 threshold was set in 2009.  Since this type of change faces a battle with the Republican-controlled Senate, Biden will look for help to convince the legislative body to adopt the higher rate of pay.
Additional details related to upcoming employment law changes can be found here: "Legal and Compliance Updates for 2021."
Looking for further discussion on this topic? You can click here to listen to Employco's latest podcast, "The Top 5 Employment Law Changes Expected Under Joe Biden."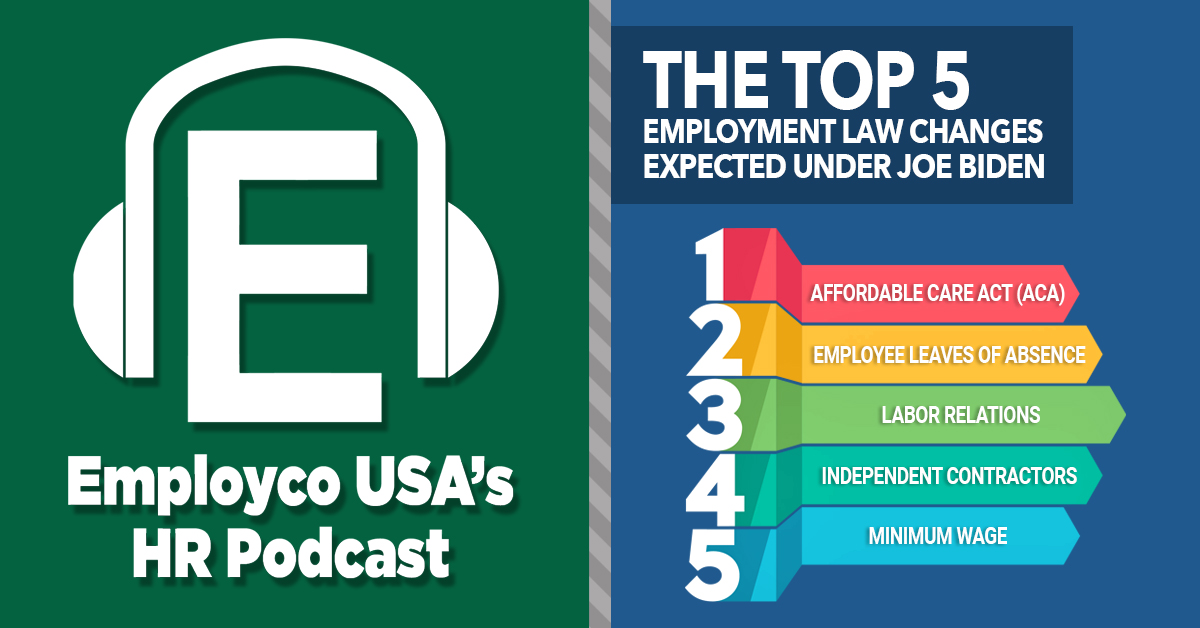 Please contact us with any questions or for support with changes to your company policies and handbook.