Rob Wilson, President of Employco USA, was recently quoted in an article for HRE (Human Resource Executive).
"Anything employers can do to encourage their staff to get the vaccine—or at least consider the vaccine and do more research into it before saying 'no' right away—will be incredibly beneficial not only for the company's bottom line, but more importantly for saving countless lives," says employment expert Rob Wilson, president of employment firm Employco USA.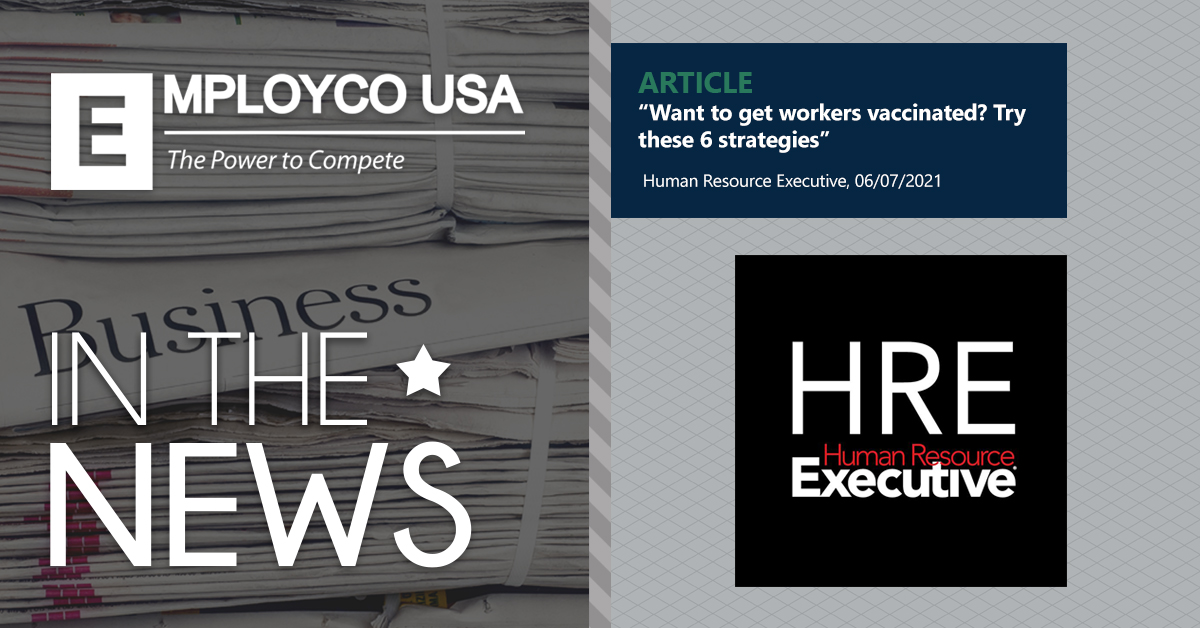 For more on this topic, please contact Rob Wilson at rwilson@thewilsoncompanies.com.