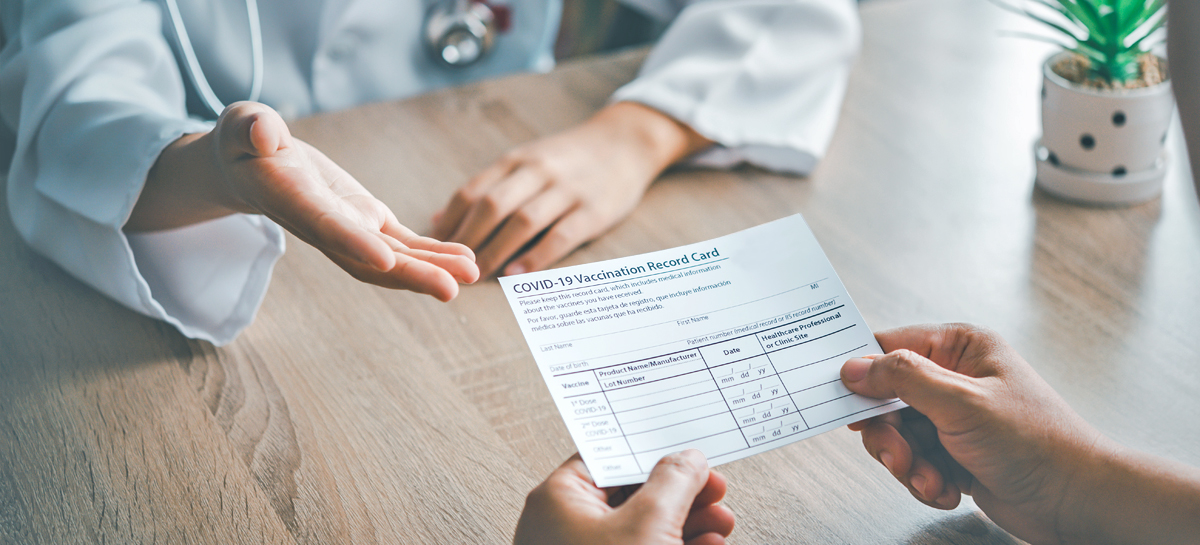 COVID-19 vaccinations are a highly contentious topic in America. Many U.S. adults still haven't gotten the shot despite the Food and Drug Administration's recent (FDA) full approval of the Pfizer-BioNTech vaccine.
This reluctance is seen as a problem by health experts, who contest that vaccination is the most effective way to control the widespread coronavirus Delta variant. It's also a problem for employers wishing to maintain uninterrupted operations and to keep employees healthy.
So, if an employer wants a vaccinated workforce but is dealing with vaccine skepticism, what are their options? We have created an HR Insights article that explores this complicated situation and discusses the multitude of choices facing employers. The article includes information on :
The case against mandating vaccines
What are companies doing?
Incentives and penalties in action
Legal considerations related to mandates, incentives and surcharges
Strategies for employers
You can read our HR Insights article by clicking the following link: COVID-19 Vaccine Surcharges, Mandates and Incentives.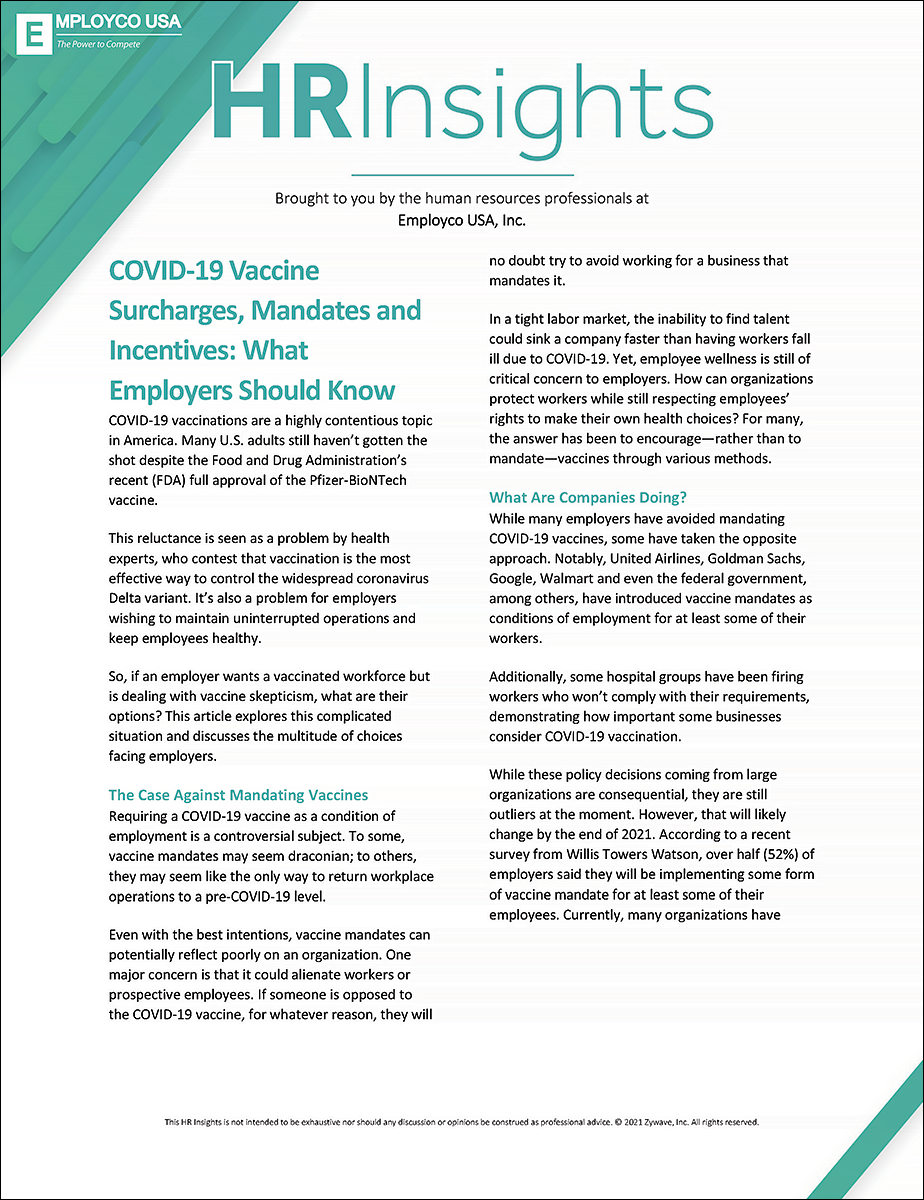 Looking for more information on this topic, watch a recent WSFA 12 News Interview with Rob Wilson, president of Employco USA.