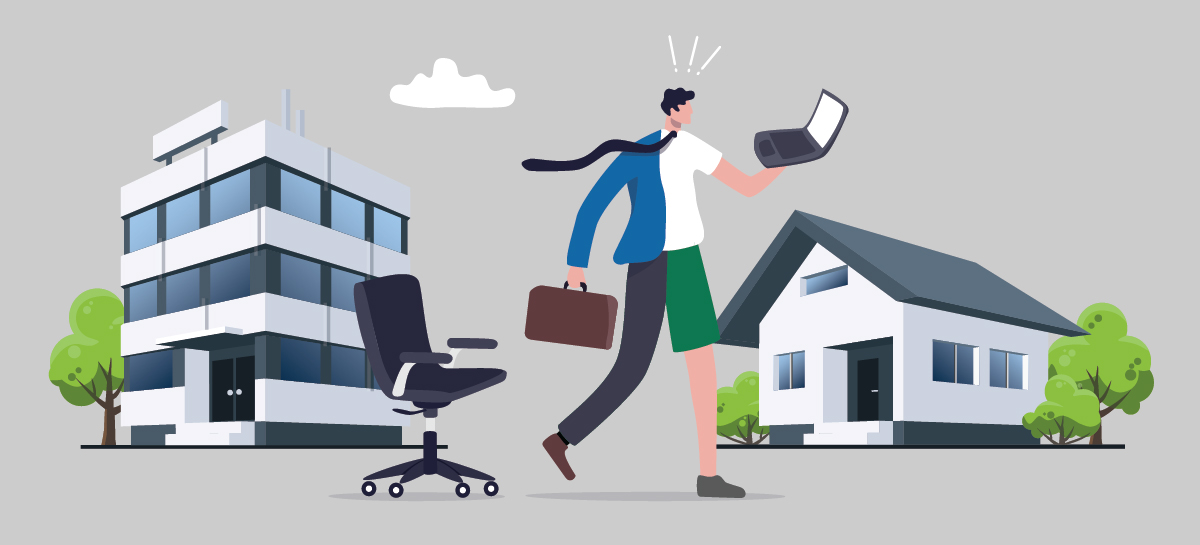 The COVID-19 pandemic forced businesses to adapt and test their operational capacities. One of the most common pivots has been remote work.
Now that workplaces are reopening, a significant number of employees want to retain their remote status. In fact, 58% of workers said they want a fully remote position, and only 3% said they wanted to return to fully in-person work, according to a recent FlexJobs survey.
So, how does a business that wants to utilize its in-person workspace deal with employees who want to stay home? For some, the answer is a hybrid work model.
One of our recent HR Insights articles cover this topic. Click the following link to read more: HR Insights – 5 Hybrid Work Model Mistakes to Avoid.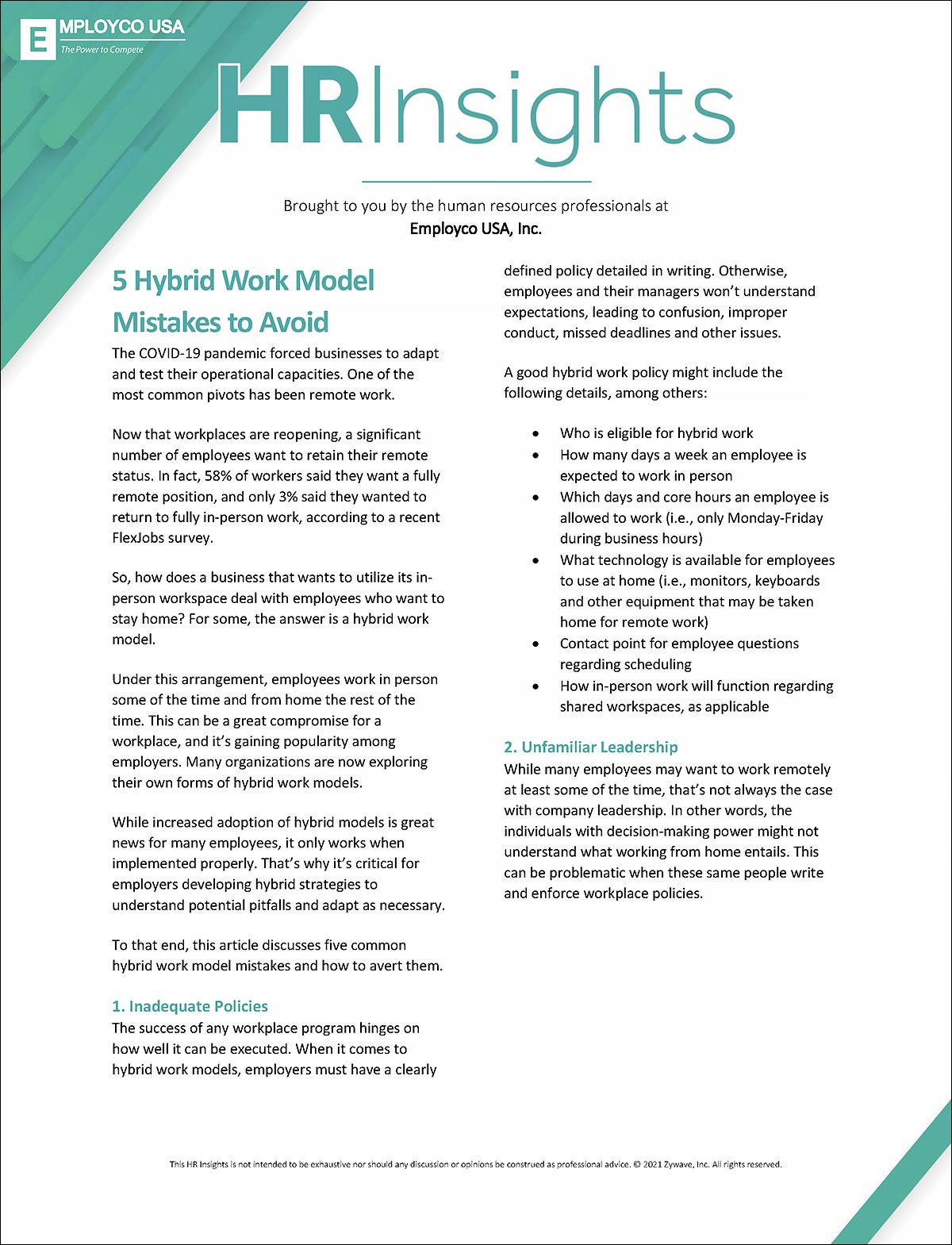 Contact us for support in helping your organization review its remote or hybrid model policy and practices.