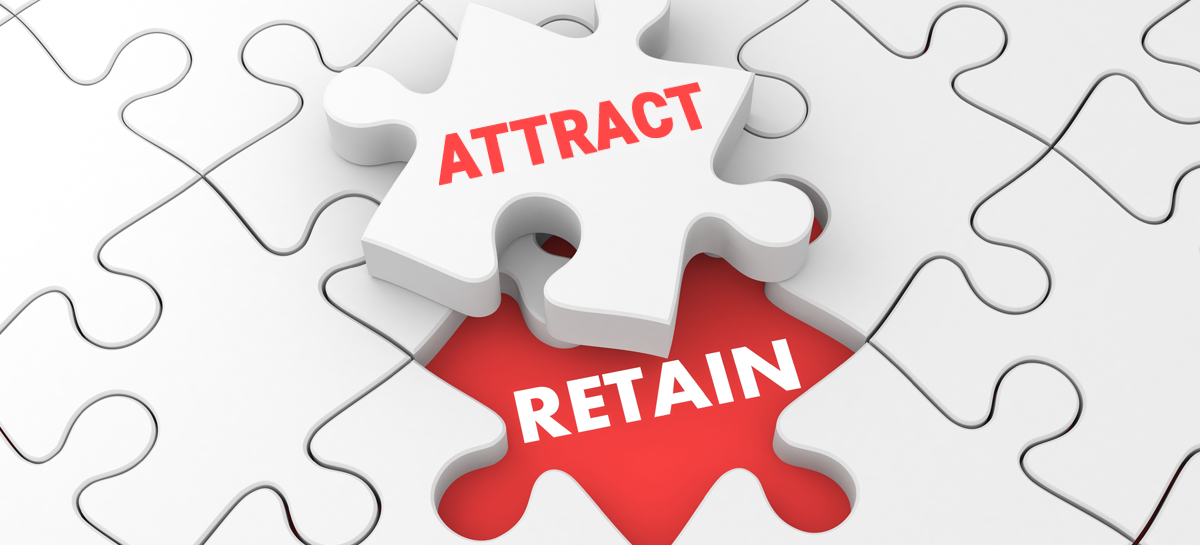 The pandemic caused many workers to re-evaluate what they wanted out of work. Many left their jobs seeking employment with companies that matched their values or offered more competitive compensation packages. Keeping employees engaged, productive, and satisfied at work has always been challenging. Here are some tips for attracting and retaining top talent.
Build a strong company culture
Employees want to feel like their jobs make a difference and work for a company whose values reflect their own. Creating and maintaining a strong company culture is one of the best ways to attract employees who are the right fit for your company. It is also essential for keeping your employees engaged and retaining top talent. 
Company culture includes how an organization's employees interact, the shared values they hold, and the organization's decision-making process. Fostering a solid company culture is one of the best ways to retain employees, especially when they feel like the company reflects their values,  appreciates their contributions, and genuinely cares about them. It should be communicated regularly and play a huge role across the organization. 
One way to foster company culture, especially in a hybrid work environment is to implement policies and activities that promote strong employee relationships. Make spending time together a priority, both when directly related to work but also for fun. Hosting fun virtual or in-person gatherings regularly or instituting an employee recognition program or other team activities helps build strong employee relationships. Employco can help you implement programs that help foster employee relationships and strengthen your company culture.
Offer competitive benefits
Your compensation package is one of the most vital pieces of your recruitment strategy. Paid time off, health insurance, and retirement savings plans are the most common benefits, but many other voluntary benefits enable your organization to be more competitive in the job marketplace. Popular voluntary benefits include those that focus on health and wellness, programs that support employees' financial wellbeing, and family-friendly benefits, such as parental leave or childcare benefits. Job seekers are also looking for policies that support hybrid and remote work and flexible schedules that allow for a better work-life balance. Employco works with you to design a competitive package of benefits and perks that enables you to attract top talent without impacting your bottom line. 
Check-in regularly
Employees want to feel like their voice and their work matter. Leaders who take the time to check in with their workers regularly, keep them informed on what is going on at the company, and listen to feedback are more likely to have an engaged and happy workforce. Policies and programs that encourage regular communication and feedback help strengthen relationships on teams, between management and direct reports, and across the organization. Companies specializing in HR, like Employco, can help implement programs that encourage communication and regular check-ins. 
Organizations that focus on their people and hire employees who are an excellent cultural fit for their business with similar core values will be more likely to attract and retain employees who are successful in their job and engaged at work. These employees are more likely to stay long-term. Contact us for strategies on changes you can make to recruit and retain the right employees.
Questions? We're here to help, hr@employco.com.