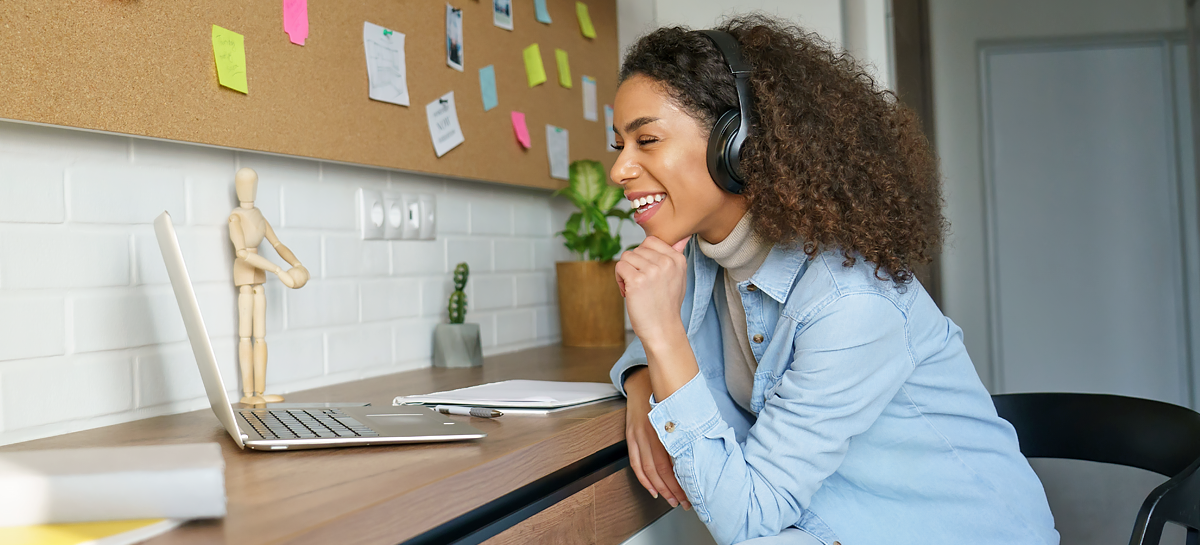 For many organizations, remote work is here to stay. But for teams working on a primarily or totally remote basis, building relationships and maintaining ties between workers can be a real challenge, especially when team members are scattered across state or international lines. Here are five tips to help keep remote workers engaged.
Use Technology to Stay Connected
Technology is vital to maintaining connections with remote workers. Applications like Microsoft Teams and Google Office Suite make it possible for teams to collaborate in real-time even when they are located across hundreds or even thousands of miles. However, studies show that too much time in video conferences or working online in front of a screen can lead to burnout. According to a report from Monster, 69% of work-from-home employees are experiencing burnout. The key is to balance real-time virtual meetings with online documents and video recordings to maintain a balance and minimize the risk of burnout.
Understanding how to design processes and build a communication strategy that strengthens outreach and fosters collaboration while helping to prevent technology burnout is vital. Reaching out to an HR expert, like Employco, is one of the most effective ways to find the right technology and strategies for your organization.
Encourage Remote Social Interactions
Live communication tools like Zoom and Slack excel in fostering online social interactions. They make it easy to facilitate online events like virtual happy hours, online diversion or game sessions, or online conversations tailored for different interests, from music to cooking to book clubs. Build time for social interactions into the work week to help encourage social interactions and lessen the effects of burnout. Keep the atmosphere of online social activities light and informal by allowing participants to join, pause, and depart as their schedules allow. Planning at least a few in-person events to augment remote social activities helps foster rapport.
Keep Remote Workers in the Loop
One hazard of remote work is that remote employees risk losing touch with day-to-day operations. Consistent communication is key to ensuring that everyone receives the same information no matter where they are working. Keep remote workers in the loop through regular digital communications that detail essential company developments and highlight team and individual achievements. Make sure you have a process in place for sharing employment posters digitally with remote employees to maintain compliance with labor laws. Maintain online documents and employee portals that allow everyone equal access to company documentation and processes. Employco can provide your organization with the tools and expertise to maintain compliance and keep everybody up to date on communications.
Encourage Shared Goals
One of the best ways to build engagement is through shared goals and collaboration. That is even more important when you have a remote workforce. Encourage employees to work on aligned goals on an individual, team, or organization-wide level. Employees involved in pursuing goals that help contribute to the overall mission and vision of the company are more engaged, and that positively impacts productivity and overall performance. The HR experts at Employco are skilled at creating and improving employee assessments and reviews to ensure goals are being evaluated and achieved throughout the year. We will collaborate with you and create customized assessment solutions to meet your specific needs.
Show Appreciation and Recognition
Everyone likes acknowledgment that they're doing a good job, along with recommendations and constructive criticism on how they could do even better. Having performance and recognition programs that recognize the efforts and achievements of all your workers – remote and in-house – makes it easy for employees to celebrate each other's accomplishments and for managers to acknowledge good job performance. The right performance review and recognition program makes it easy to show appreciation and reward a job well done.
In a landscape where remote work is here to stay, keeping remote workers engaged is essential in retaining a stable workforce. Technology has a role, along with fundamental strategies such as providing support and recognition to create and maintain a sense of shared community – even among members of a far-flung workforce. Having the right tools and processes in place makes it easy.
Contact us to find out how we can help improve your employee engagement.