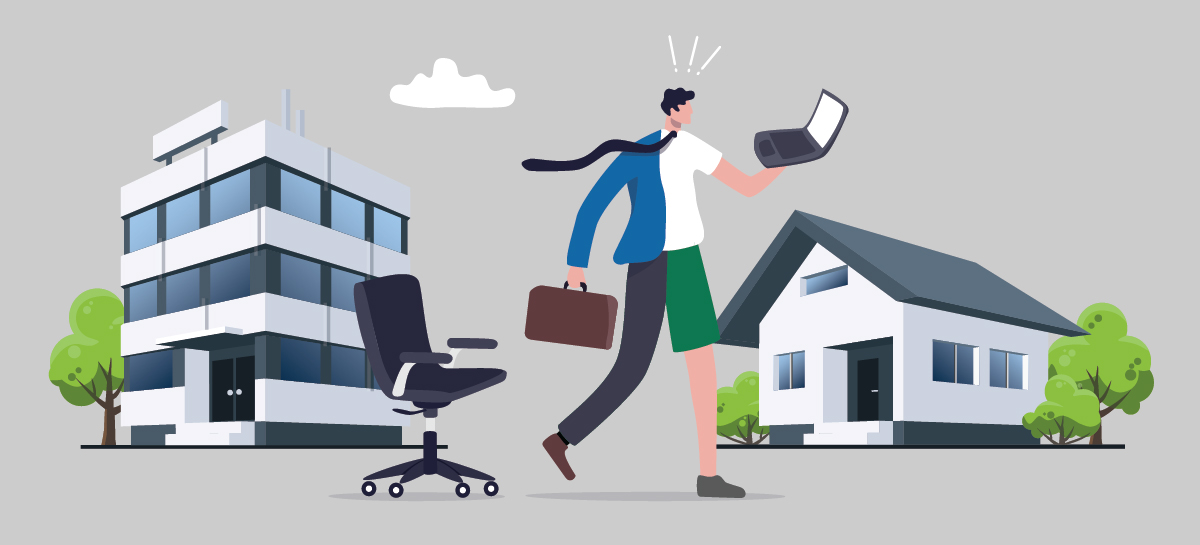 The pandemic created dramatic changes in how we work. Where once remote work was less common, almost overnight, businesses had to pivot to enable their employees to work from home. For many employees, the ability to work from anywhere gave them better work-life balance. In some cases, businesses saved on operating expenses when they were able to downsize their office spaces and cut other related costs.
But remote workplaces come with various challenges for businesses, from problems with asynchronous communications, lack of engagement, and even burnout. As the world opened up again, many organizations called their employees back into the office. But with so many workers demanding remote workplace options, many businesses are having to pivot once again to a hybrid model that includes time working both in the office and remotely. These ever-evolving hybrid workplace models represent challenges for businesses navigating them.
Optimize Productivity
Optimizing productivity is top of mind in any business. Add in a hybrid workplace model, and the challenge of fostering productivity becomes even more critical. Optimized productivity comes from well-defined strategies and policies backed up by the right technology and processes to create an optimized workspace for employees regardless of location. Businesses need to clearly define their policies about where and when employees can work remotely and when employees need to be in the office. Backing up those policies with easy-to-find, good documentation, and ongoing training around processes helps businesses benefit from increased productivity, no matter where employees work. The right HR outsourcer, like Employco, can help your organization optimize productivity through the right combination of policy, process, and technology.
Maintain an Engaged Workforce
Engaged employees are more productive and less likely to suffer burnout. Before the pandemic, many business leaders thought good employee engagement required their employees to be in the office. But studies have shown that remote work can improve overall employee engagement, with the optimal boost seen when employees spend only one to two days a week working in the office.
Nurturing employee engagement in a hybrid workplace requires businesses to implement policies that support hybrid work, including optimized processes, tools, and documentation. Hybrid workplaces also benefit from policies and tools that foster good communication and nurture relationships through social interactions. Working with the right HR expert, like Employco, can help you design the right strategies and utilize the right technologies and programs to build and foster engagement across the hybrid office.
Keep Communication Open and Consistent
Maintaining consistent communication is one of the biggest challenges businesses face in a hybrid environment. Ensuring that all employees receive the same messaging and have access to documented policies and procedures is vital to maintaining a productive hybrid workforce that is all on the same page. Utilizing technology can help. Things like employee portals and online documents help provide universal access for all your employees, whether working in the office, at a café down the street, or from home. Employco can provide your organization with the tools, strategies, and expertise to ensure that everyone stays up to date with the relevant communications and that your organization maintains compliance across your entire workforce.
Navigating evolving workplace models comes with its unique challenges. Employco can help your organization design and implement strategies, policies, and processes that help support and foster your hybrid workplace. Contact us to learn how we can help you optimize your hybrid workforce, saving you money and time while increasing productivity.