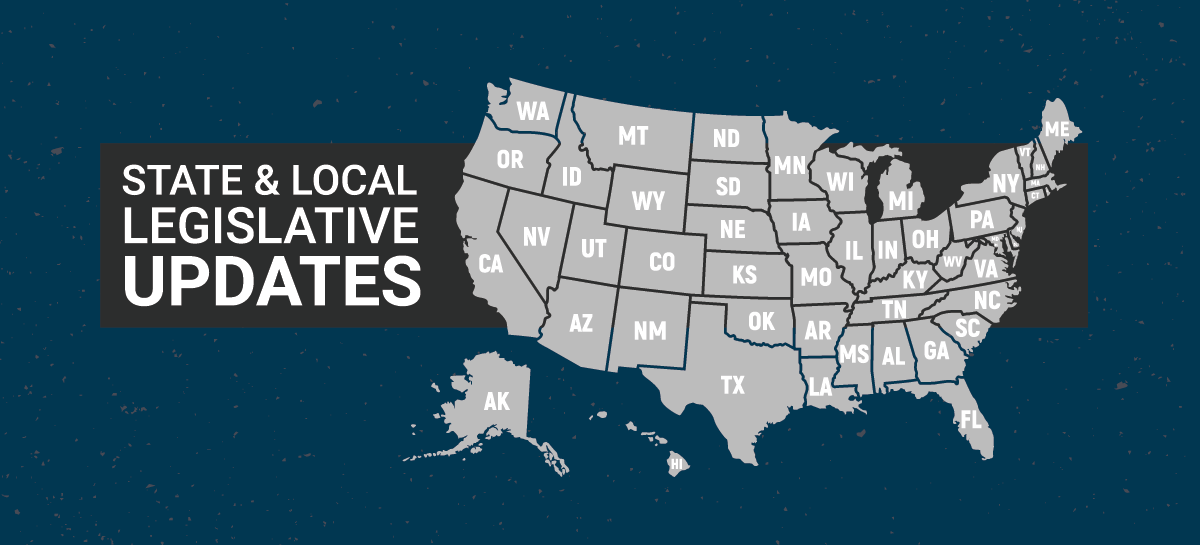 California – California Employment Laws Effective Jan. 1, 2023. In general, once approved by both the state legislature and the state governor, a new bill in California becomes effective on Jan. 1 of the following year (some exceptions are possible for emergency measures and when the bills specifically appoint a different effective date). The Compliance Bulletin provides an overview of California labor and employment laws that become effective on Jan. 1, 2023. Click here to read the California HR Compliance Bulletin.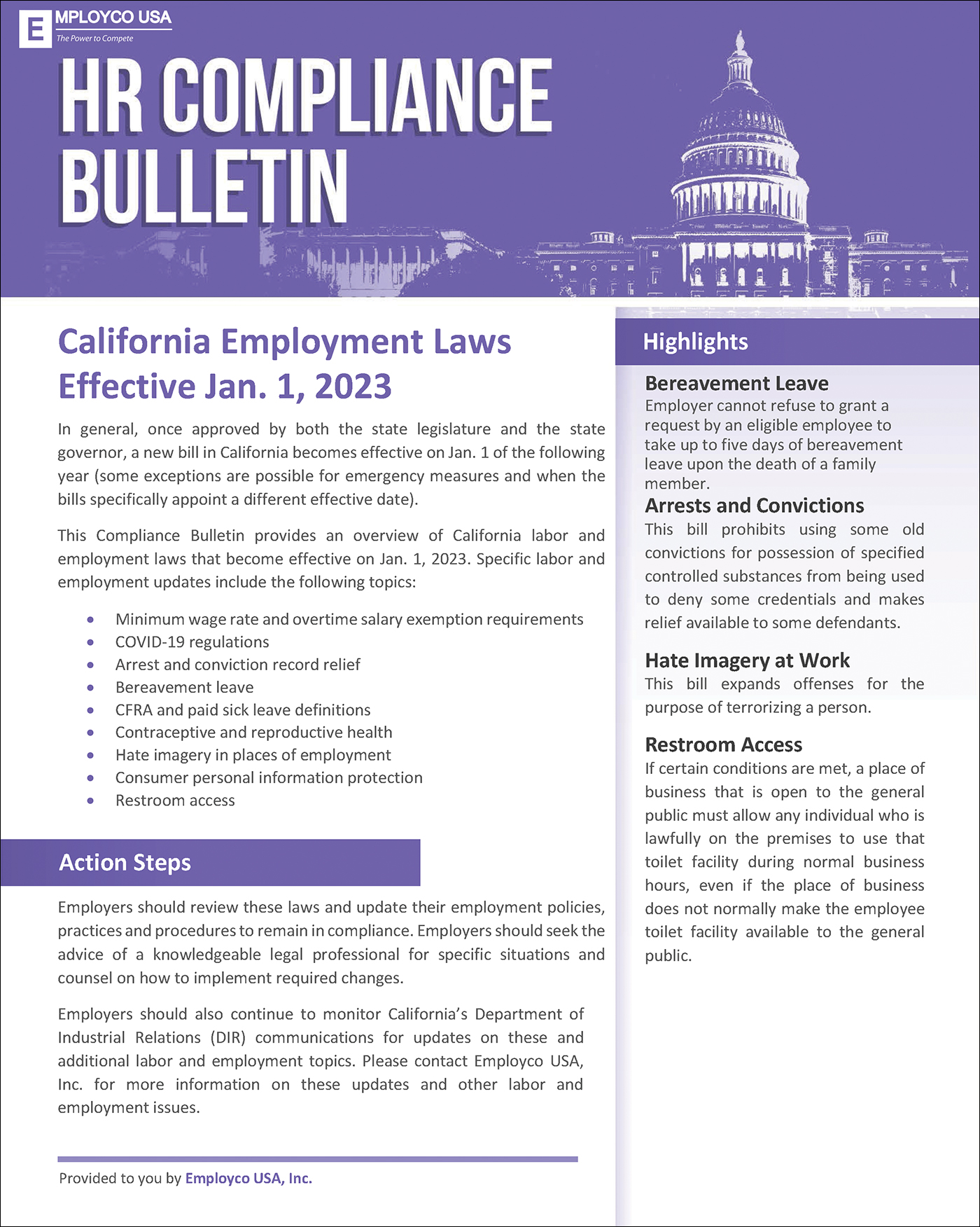 Illinois – Illinois Expands Employee Bereavement Leave Requirement. Illinois has amended the state's Child Bereavement Act and renamed it the Family Bereavement Leave Act. The amendments provide additional reasons for bereavement leave, including the deaths of employees' family members and reasons relating to failed pregnancies, fertility treatments, and adoptions. The changes take effect on Jan. 1, 2023.  Click here to read the Illinois Legal Update.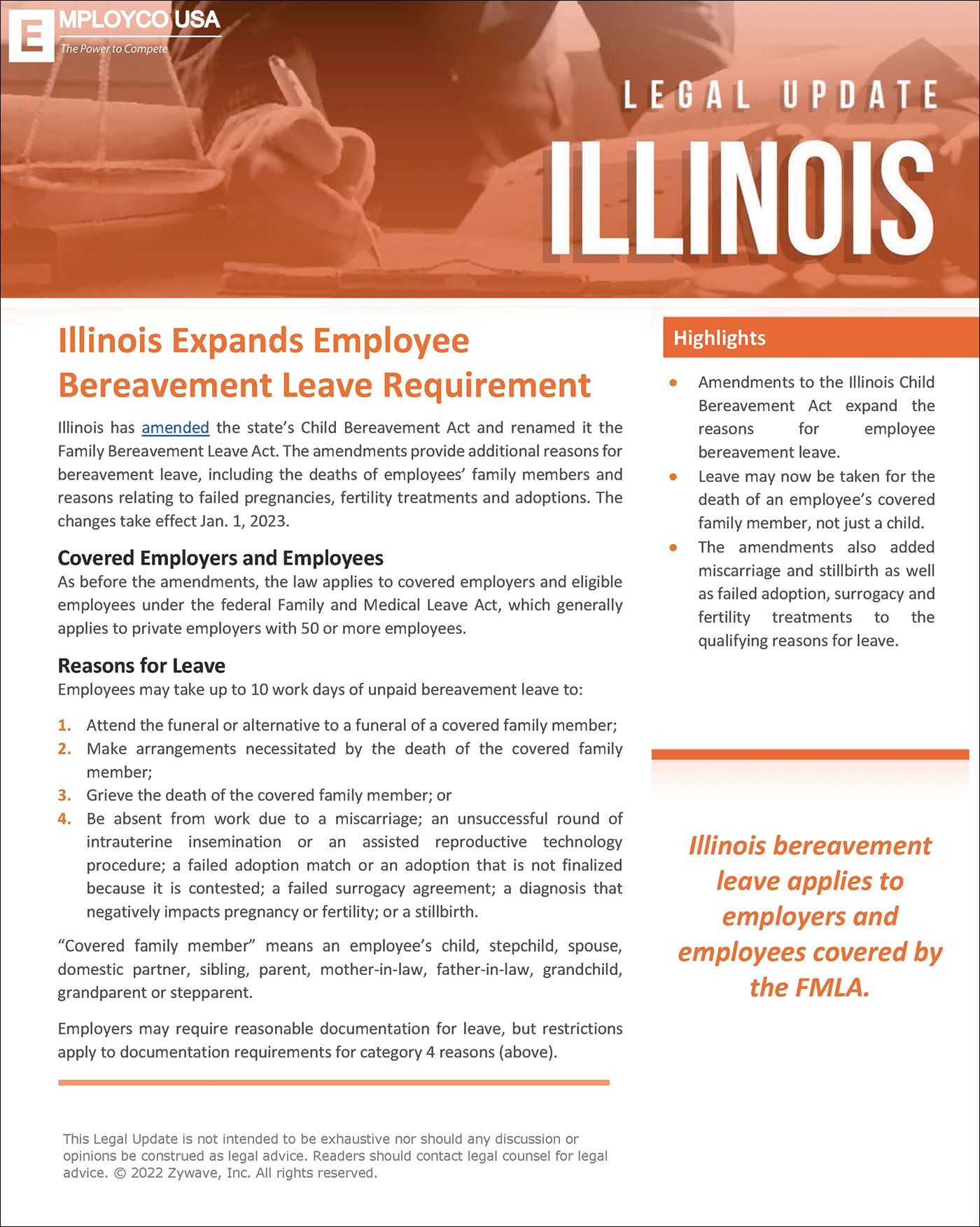 New York – State Requires Salary Ranges on Job Ads Starting in September. On Dec. 21, 2022, New York State (NYS) enacted a new law (Senate Bill 9427A) that requires employers seeking workers in the state to include the pay or range of pay in job advertisements. The new law is effective Sept. 17, 2023. Employers seeking workers in New York City (NYC) are already subject to a local ordinance that is similar to the new state law. That ordinance went into effect on Nov. 1, 2022.  Click here to read the New York State Legal Update.