Employee handbooks are important tools for establishing employee expectations, addressing workplace issues, and defending against potential lawsuits. Failing to update employee handbooks regularly can make employers vulnerable to legal risks and liabilities, resulting in costly fines, penalties, and attorneys' fees. Employment laws are often complicated, and employers need to be aware of any new regulatory developments that may impact their organizations and workforce. The start of the year provides employers with an excellent opportunity to review and update their employment policies. The following list summarizes the five key policies employers should review to ensure their employment practices and policies are current and reflect the most recent regulatory developments.
Pay Transparency
Paid Leave
Expense Reimbursement
Marijuana Use and Training
Remote and Hybrid Work Arrangements
Click the following link to read the entire HR Insights article which covers each of the 5 topics in more detail: 5 Employment Policies to Review in 2023.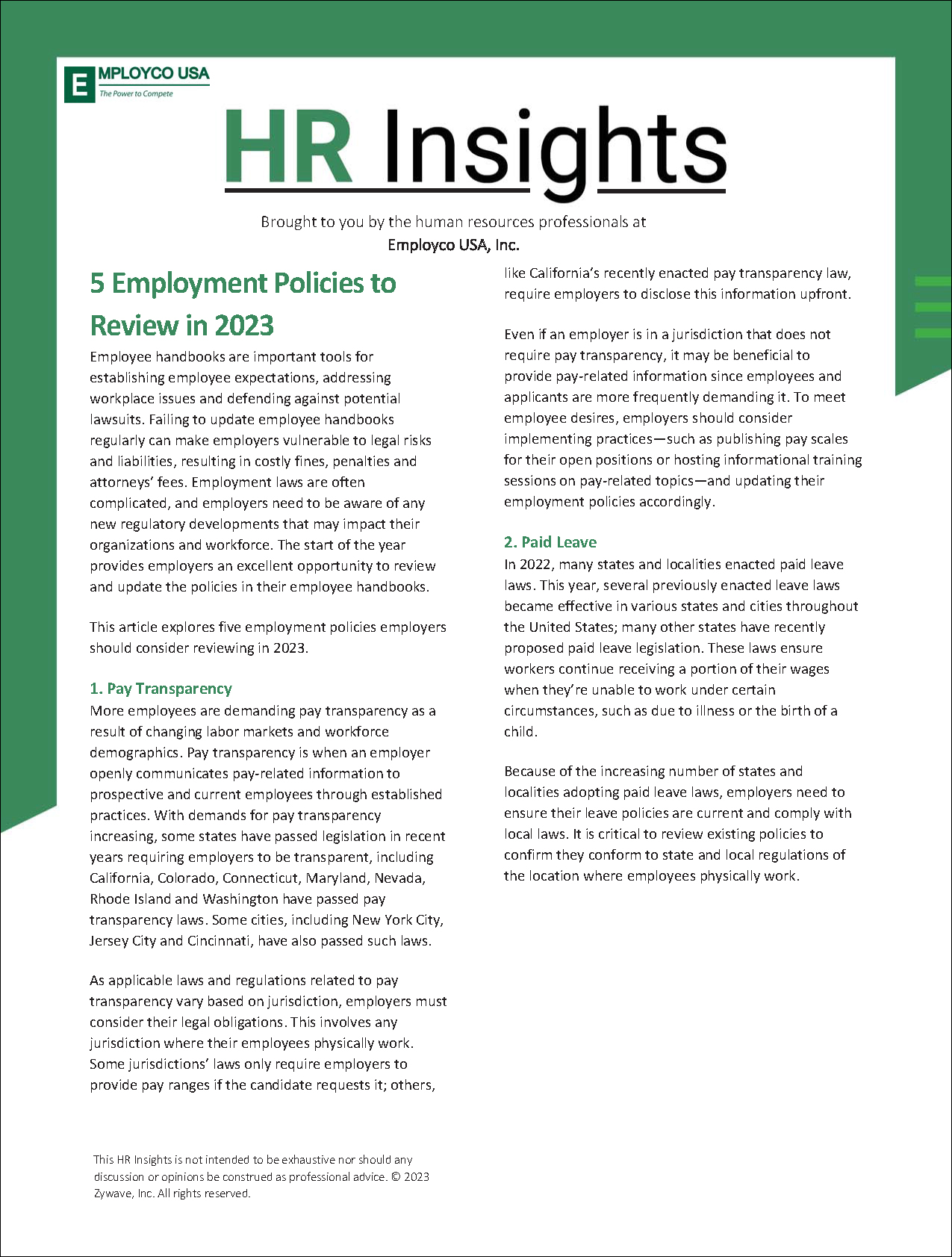 Contact us for support with policy strategy and development.