Rick Fazio, Vice President of Sales at Employco, recently had an article featured in the July issue of Food Industry News magazine titled "Storytelling on Social Media: Engaging Customers, Boosting Revenue." In the article, Rick shares practical strategies for utilizing social media platforms to their fullest potential in the restaurant industry.
Read the full piece here: Food Industry News
You can also check out Employco's ad here.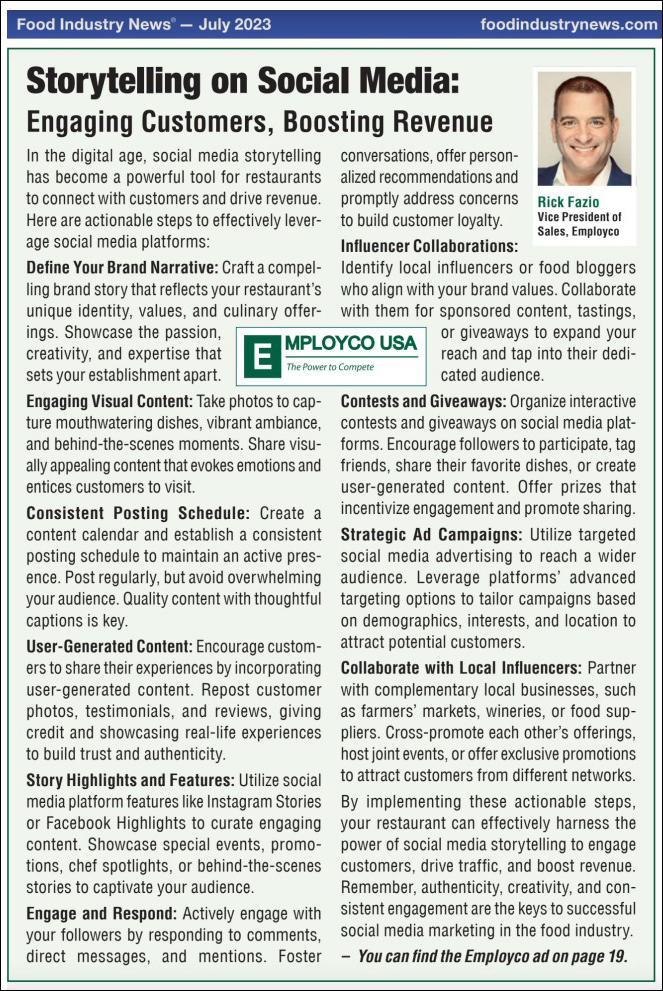 Let us know if you have any questions or want more information; we're here to help!