Employment trends expert explains how to retain talent in a competitive market driven by agile employment demands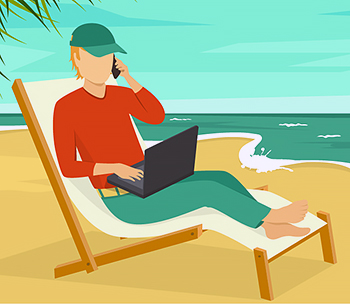 As the economy strengthens and jobs' numbers improve, employees now have more options and bargaining power than in recent memory. However, a new Emerging Workforce® Study suggests that these new options are changing the way employees consider possible job opportunities, and in turn changing the way that employers attract and retain staff.
"The new research shows that the number of contingent workers has increased by 14 percent since 2017," says Rob Wilson, employment trends expert and President of Employco USA, a national employment-solutions firm that is renowned for their impeccable service and forward-thinking practices. "Additionally, over 40 percent of employees say they will only work for a company which offers such freelance or work-from-home options."
Known as "agile employment," Wilson explains that employees are looking for more control over their work lives and they expect companies to adequately respect those needs and offer such opportunities.
"The old days of clocking in from 9-5 are quickly fading from memory," says Wilson. "Offering employees the option to work-from-home can actually be beneficial for both employers and employees. A recent Stanford study found that companies have 50 percent less turnover when it comes to remote employees, and these employees are actually 17 percent more productive than their cubicle counterparts."
If you are interested in attracting and retaining top talent, Rob Wilson of Employco USA says that companies need to focus on agile employment opportunities.
"If creating a remote workforce is something that an employer is interested in, there is a lot you need to consider, including how to manage remote employees, how to track progress and work hours, and of course, how compensation and benefits should work for these employees. Management staff may also need to be completely retrained, as one of the number one issues that companies report with contingent workers is the difficulty in managing out-of-office workers."
For more on this topic, please contact Rob Wilson at rwilson@thewilsoncompanies.com.