Employment expert discusses study findings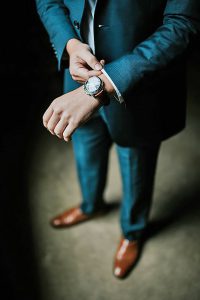 Looking for a job is a costly endeavor.  A new study from Totaljobs has found that the average job-seeker spends $150 per interview. Expenditures include new clothing, makeup, transportation, as well as assistance writing their resume.
Rob Wilson, employment trends expert and President of Employco USA, says, "As this study shows, job-seeking requires a serious investment of both time and money. Unfortunately, this can be a heavy burden to carry, especially if you have no incoming salary."
Here, Wilson offers his top interview tips, as well as his opinion of where interviewees should save and where they should splurge:
A tailored suit is a must. "You don't need to break the bank by buying a suit that costs thousands of dollars. But even an affordably-priced suit will likely require tailoring in order to fit you properly. This is true for both men and women. Invest in a tailored piece that you can wear again and again."
Avoid resume-writing services. "These companies are a dime-a-dozen on the Internet, and many of these places are using writers with very little professional experience. Certainly, they will not have comprehensive knowledge of your skills or the market you work in. Not to mention, they are costly. Instead, take a resume-writing course at a local college or look up free templates online. Then, have friends or family review for any errors."
Establish a website. "If you have money to invest in your job search, a personal domain will be more beneficial to you than a new handbag or pair of shoes. With simple web sites like SquareSpace or Wix, you can make a personal website that will feature your CV, your experience, your portfolio, your references, and perhaps even a short personal bio about your interests or volunteer work."
Skip expensive makeup. "Studies have shown that women who wear makeup come across more favorably than women who do not, so it is understandable why many women break the bank when it comes to cosmetics for job interviews. However, this can actually backfire—an overdone face or excessive perfume will be off-putting. A basic, clean, fresh look with minimal makeup is both approachable and inexpensive."
Rent interview clothing. "Many fashion companies now 'rent' clothing for special occasions, such as the popular website Rent the Runway. These services allow you to wear designer clothing for a negligible price. Then, you just return the item when your 'lease' is up!"
For more on this topic, please contact Rob Wilson at rwilson@thewilsoncompanies.com.