A human resource and employment solutions firm, Employco USA is pleased to announce the growing expansion of its staff.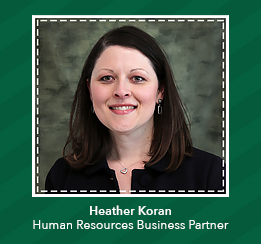 Employco's newest team member:
Heather Koran, Human Resources Business Partner – in this new position, Heather will provide human resources services to high-value clients. Her areas of focus will include: employee relations, HR compliance, benefits administration, organizational design, training and development.
"I am so excited to be part of a new position for Employco and look forward to providing my expertise and experience around overall HR practices and help to support our clients in those areas." -Heather Koran
For more on this topic, please contact Rob Wilson at rwilson@thewilsoncompanies.com.