Human resources expert available to offer commentary on new overtime proposal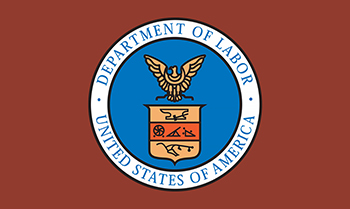 The Department of Labor (DOL) has just released their proposed changes related to the federal overtime regulations.
Rob Wilson, President of Employco USA and employment solutions expert says, "Under the new proposal, employees earning less than $35,308 per year will automatically be eligible for overtime pay. Employees will continue to earn one and a half times their regular pay rate for time worked over 40 hours in a week. However, since this is a proposed rule, the final regulation may incorporate substantial changes including a possibility of the salary threshold ending up higher or lower than the current target of $35,308."
As for the impact of the possible changes on the business community, Wilson points to past attempts by the Department of Labor to alter overtime regulations.
"This isn't the first time the DOL has gone down this road," says Wilson. "In November 2016, a federal court in Texas granted a nationwide injunction prohibiting the DOL from increasing the salary threshold to $47,476. The law would have also included an automatic increase that would be scheduled for every three years. The change was set to take effect December 1, 2016 with the first salary threshold update set for January 1, 2020. Although the Texas court's permanent injunction is on appeal, the 2016 rule would be rescinded as part of the new proposal."
Wilson says that the DOL proposal is not without its drawbacks.
"As it stands now, the new DOL proposal does not include an automatic update provision, which drew significant criticism and opposition from the business community when it was included in the prior DOL attempt," he explains. "However, there are possible exemptions. Based on a job duties test, employees earning at least $35,308 may qualify to be exempt from overtime pay. Exemptions can include employees classified as executive, administrative, professional, outside sales or computer."
For more on this topic, please contact Rob Wilson at rwilson@thewilsoncompanies.com.