Employment solutions expert explains how employers can prepare for these changes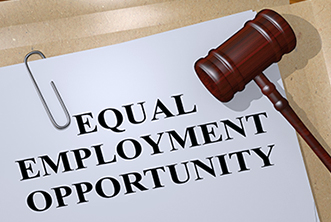 Important changes are afoot for the Employer Information Report EEO-1 (EEO-1 Report). Employers with 100 employees or more must file this report each year, but this year the EEO-1 will be more complicated than in the past.
"The Equal Employment Opportunity Commission has required employers to provide information about each of their employees such as their gender and ethnicity," says Rob Wilson, President of Employco USA and employment expert. "But now that is going to be just one part of the puzzle."
Along with this information, Wilson explains that employers will now have to provide information on employee wages. Providing this pay data is in part the result of advocacy groups like the National Women's Law Center and the Labor Council for Latin American Advancement who believe pay data transparency will help to bridge the gender pay gap.
"President Trump has been vocal against these proposed additions to the EEOC-1 report, but now despite his hopes to the contrary, pay data is once again required reporting for companies with 100 employees or more," says Wilson.
Sadly, many won't be prepared.
"Most employers aren't going to be ready for these changes to the EEO-1," says Wilson. "Since President Obama's absence from office, they have grown accustomed to not providing this data. However, the EEOC has just announced that this policy is to be reinstated immediately."
Not only will this mean that employers have to collect this data for the future, but that they also will need to go back retroactively to collect 2018 data.
"Human resources staff are going to find themselves in a very stressful situation," says Wilson. "At times like these, it is a relief to have an employment solutions firm such as Employco to help you collect and sort through this data, because reaching back in your files to find out the hourly pay and demographic info of an employee who may have quit last year can be a real headache and take away valuable time from your staff."
For more on this topic, please contact Rob Wilson at rwilson@thewilsoncompanies.com.