Employment trend expert explains how robots are the new recruiters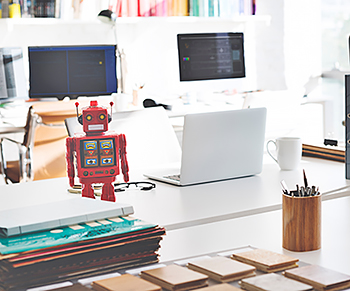 The interview process is always nerve-wracking for job hunters, but now instead of facing a hiring manager, applicants might find themselves dealing with artificial intelligence agents before finally meeting a real person from their desired firm.
"Artificial intelligence has been a hot-button topic when it comes to how robots could replace minimum wage workers in fast-food environments and beyond," says employment trends expert Rob Wilson, President of Employco USA, a national employment solutions firm. "But there is another piece to this puzzle, which is the way in which companies are now using A.I. to simplify and streamline their recruiting and hiring process. For example, beauty giant L'oreal uses chatbot Mya to interview applicants in the first stage of sorting through candidates."
Meanwhile, JPMorgan Chase & Co. is using technology from New York City-based tech startup Pymetrics in which job applicants are tested with fast-paced decision-making games in order to see if they have a chance to earn a spot at the investment firm.
However, some critics say that these artificial intelligence measures could pose legal concerns in the future.
"Just last year it was discovered that Amazon's latest A.I. hiring bot was discriminatory against women," says Wilson. "And others say that these measures such as the Pymetrics hiring games will be discriminatory against those with learning differences or those who are older and have less technological skill."
But Wilson says this is the wave of the future and one that many employers are wisely considering in order to save precious time and money on their employee searches.
"With bots like these, you are saving so much time for your existing staff and ensuring that the hiring process doesn't eat up all of their focus," says Wilson. "Not to mention, these bots can sort through thousands of resumes in a short amount of time with a lower error risk. And while there are still some kinks to work out, the nice thing about bots is that they are free of both human error and the potential of nepotism and other hiring concerns."
For more on this topic, please contact Rob Wilson at rwilson@thewilsoncompanies.com.