Human resources expert offers commentary on the crime and the upscale lounges slow reaction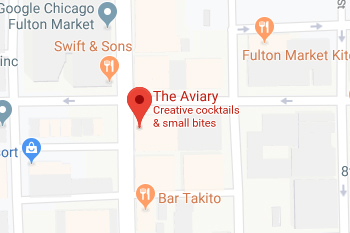 As the country continues to process the news that Eric Trump was spit on at The Aviary in Chicago, the upscale cocktail bar has released a statement regarding the incident. The statement reveals that the employee is on leave, but says they will not comment further about any internal H.R. matters at this time.
Chicago-based human resources expert, Rob Wilson, says this is a big mistake.
"When an assault has been committed, especially an assault which occurred in public with several witnesses, the only recourse a company should take is termination," says Wilson, President of Employco USA. "Regardless of your politics, this is a crime, and right now The Aviary seems to be trying to appease everyone by opting to play the waiting game."
Wilson points to previous indications that the owners of The Aviary (part of the Aliena Group) may not agree with this administration (including their tweets about Pres. Trump's infamous congratulatory McDonalds' dinner for NCAA Champion Clemson Tigers), but says these personal feelings about the matter could be clouding their judgment.
"If people who don't vote the same as you believe that you are not taking their personal safety seriously, they aren't going to want to dine at your establishments," says Wilson, mentioning the numerous one-star reviews which are now flooding The Aviary on Yelp. "Terminating the employee would not mean that you agree with all of Pres. Trump's policies, but rather that you insist on your employees being law-abiding and not assaulting your customers under any circumstances. It would irritate a few people (such as those who are lauding the employee's actions), but it would be a much better outcome than the current stalemate which is only adding fuel to the fire."
For more on this topic, please contact Rob Wilson at rwilson@thewilsoncompanies.com.