Employment expert Rob Wilson discusses how companies can safeguard their staff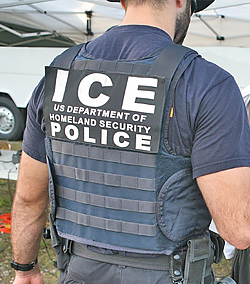 Last month, ICE officials detained hundreds of undocumented workers in Mississippi. When the raids (which took place in 7 different cities and 6 different work sites) were complete, 680 employees were in the custody of U.S. Immigration and Customs Enforcement officials.
As the debate over illegal immigration rages on, the Mississippi raids also raise an important concern for companies. How much blame do hiring managers and employers hold when it comes to using undocumented people for labor? Is this just a public relations nightmare and staffing disaster for companies, or can charges be levied against these employers?
"The answer is yes, to put it simply," says Rob Wilson, President of Employco USA and employment expert. "It is illegal not only to hire an undocumented person, but also to recruit them or refer them to another employer. Employers who knowingly do so and are shown to have a 'pattern and practice' of hiring undocumented workers can be fined $3,000 per worker and even face potential jail time."
Wilson says that the Mississippi raids are proof that the U.S. Immigration and Customs Enforcement is continuing to seriously crack down on illegal immigration, with President Trump himself promising mass arrests of undocumented workers in the near future.
"The President tweeted in July that millions of undocumented people would be deported, but while many experts say that ICE is not prepared for such massive action, the reality is that raids like the ones in Mississippi and in Chicago could very well be the tip of the iceberg," says Wilson.
In order to protect themselves from legal ramifications, Wilson urges employers to verify I-9 forms and to consider asking for passports over driver's licenses.
"If possible, a passport is a much better verification of citizenship than a driver's license," says Wilson.
Wilson also says that ICE raids are not just bad P.R. for these recently targeted companies (which include Koch Foods and Peco Foods), but that it also greatly halts production and creates tension and anger among existing employees.
"The amount of stress for the staff who witnessed the raid will be untold, not to mention, these companies are now missing a core group of workers which will greatly impact their ability to run smoothly and keep a healthy bottom line," says Wilson. "The risk of undocumented labor is simply not worth skimping on hiring practices."
For more on this topic, please contact Rob Wilson at rwilson@thewilsoncompanies.com.