Employment expert reveals the hidden dangers of the gig economy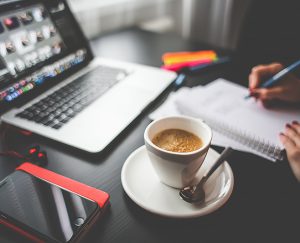 More than one-third of Americans are now participating in the new "gig economy," in which they work part-time or contracted positions, instead of dedicated full-time positions. And research shows that over half of these freelancers view their gig positions as permanent, rather than temporary. However, a new study warns that the gig economy could be destructive for Americans' health and well-being.
Rob Wilson, employment trends expert and President of Employco USA, says, "The research shows that a gig economy leaves most part-time workers without healthcare, retirement funding, dental care, or disability benefits. Meanwhile, many of these 'giggers' often have to work more than one job in order to make ends meet, and this is particularly increasing among female workers."
In fact, Wilson says that holding multiple part-time jobs can actually be destructive to a woman's earning potential, saying, "One study showed that women who held a number of part-time jobs in their 20s saw absolutely no increase in earnings in their 30s, meaning that even as their experience and their families' needs grow, they do not earn a dollar more."
The gig economy can also be destructive to a worker's physical health. "An Italian study found that contract workers are more likely to suffer from depression and require prescription anti-depressants," says Wilson. "Which is ironic considering these workers often don't have health insurance which makes this medication extremely cost-prohibitive."
Furthermore, Wilson says that these workers are offered very little protection under the law, which has led to many gig employees complaining about inhumane work environments and harassment.
"Those who work for companies like Uber don't have much in the way of legal protection, nor do they have any certainty of their earning potential even a few months into the future. It's clear that the gig economy is not kind to workers on many levels, which is why the focus right now needs to be on creating permanent full-time positions for employees of all ages. While it is possible to make a lucrative living solely off freelance work, the reality is that it comes at a cost, and not many Americans are prepared to pay the price."
For more on this topic, please contact Rob Wilson at rwilson@thewilsoncompanies.com.