As 2020 begins, we would like to share with you our top articles of 2019:
How to Prepare for an ICE Raid on Your Workplace
https://www.businessnewsdaily.com/11237-immigration-and-customs-enforcement-business-employees.html
Study: More Employees Than Ever Test Positive for Marijuana
https://www.wxyz.com/news/study-more-employees-than-ever-test-positive-for-marijuana
The ABCs of THC: What Employers Need to Know About Marijuana Laws
https://www.shrm.org/resourcesandtools/legal-and-compliance/state-and-local-updates/pages/what-employers-need-to-know-about-marijuana-laws–.aspx
Here is How Overtime Pay Will Change in Jan. 2020
http://www.wbiw.com/2019/11/15/here-is-how-overtime-pay-will-change-in-jan-2020/
HR regulations and government policies are always changing, Employco is your resource for the latest industry news – from new government compliance and regulations to employment law updates, and more. Make sure to subscribe to our newsletter to stay up-to-date!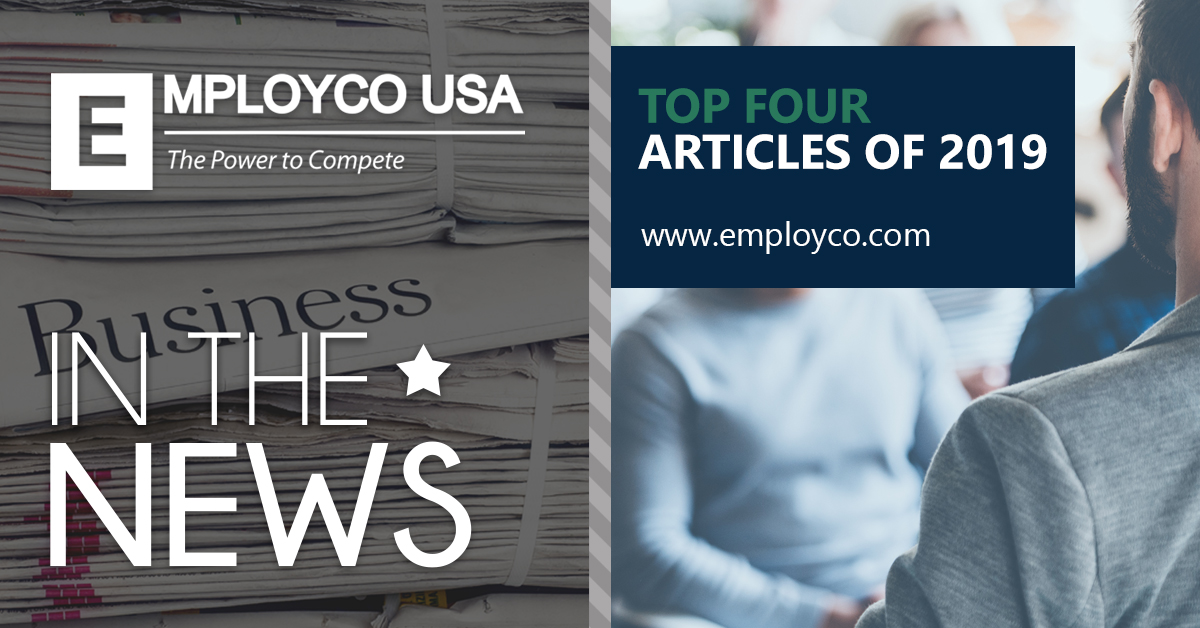 For more on this topic, please contact Rob Wilson at rwilson@thewilsoncompanies.com.