Employment expert weighs in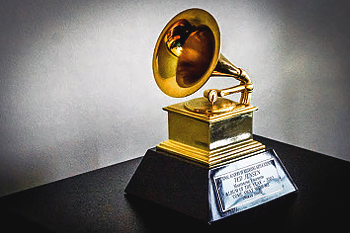 The 62nd Grammy Awards made headlines for performances from Lizzo and Billie Eilish, but what really caught the public's attention was the scandal brewing just below the evening's surface. Just 10 days before the ceremony, the Academy's first female CEO and President, Deborah Dugan, was put on administrative leave. She has filed charges of sex-based discrimination in the workplace, sexual harassment at the hands of  Joel Katz (the Recording Academy's general counsel), as well as voting corruption and more.
Employment expert, Rob Wilson, says that the unfolding drama (including Taylor Swift's sudden decision not to perform at the ceremony as originally planned, which many say was a decision made in solidarity of Dugan), presents a teachable moment for companies facing situations in which CEOs or top-level executives go on the offensive against the firm.
"Dugan's decision to go on Good Morning America and discuss her workplace discrimination allegations are hard to ignore," says Wilson. "But the Recording Academy should think twice before responding in kind. In a situation like this, the best thing to do is rely on legal counsel and stay out of the media spotlight, even if you feel antagonized or urged to respond publicly."
Instead, Wilson says that executives should focus on ensuring that the company's values are reinforced and that senior staff and human resources personnel do not make any P.R. decisions without first discussing it with the company's counsel.
"Employment matters are private, and discussing an employee on a public platform will only harm your case," says Wilson. "While an employee who has been let go or put on administrative leave has free rein to take her private matters to the public eye, the company does not have the same ability."
Wilson, who attended the Grammys can speak directly to this issue and the impact it had on the evening.
"I was at the Grammys and it was an amazing time but it was a shame that it was tarnished by internal conflict played out in public," Wilson says.
For more on this topic, please contact Rob Wilson at rwilson@thewilsoncompanies.com.