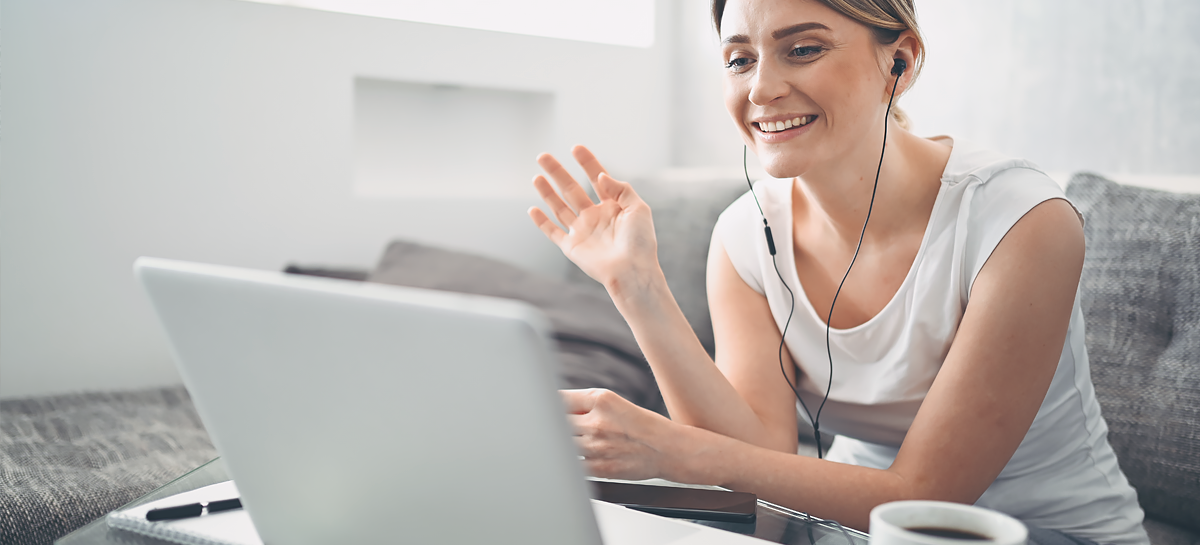 When the COVID-19 pandemic began, remote work was a fringe benefit at many organizations. Now, nearly 40% of employees have transitioned to remote working arrangements. This signals the new workplace reality: Remote work is here to stay.
Unfortunately, that's not a welcomed change for many people. Namely, some employers are concerned about burnout and dwindling employee connections. Considering that impromptu hallway talks and quick chats after meetings are effectively gone, this sentiment is understandable. With workers virtually isolated, it can seem like entire teams have been broken up into individual silos, no longer operating in tandem.
However, remote work doesn't need to come at the cost of human connections. With a little effort, employers can help foster virtual connections among their employees. And that's important, especially given that 43% of workers consider team building and collaboration as critical workplace aspects.
The following tips offer some ways employers can bring teams together and forge stronger connections, no matter how far apart employees may be.
Encourage webcams
Be mindful of word choice
Respect everyone's time
Promote team-building activities
Get management involved
Hold virtual office hours
Remote working has not eliminated the need for social connectivity in the workplace. If anything, it's only gone up. That means employers must get creative if they want to keep workers engaged and productive. Luckily, there are many virtual opportunities to do this.
Click the following link to read our entire HR Insights article to learn more about the various ways to forge stronger virtual connections among your employees.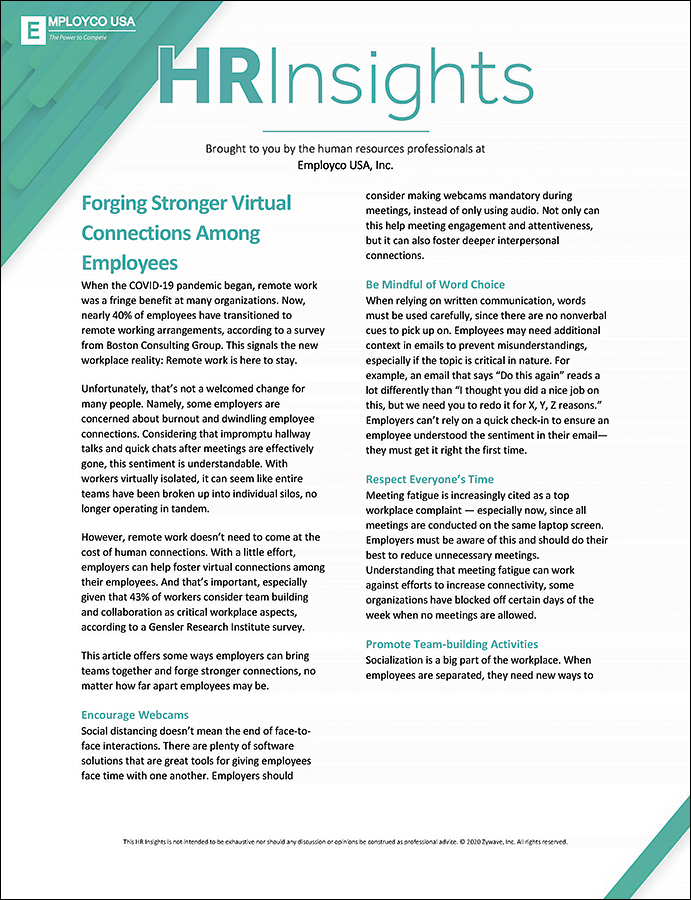 Contact us for more virtual workplace guidance, including resources for employees.