Human resources expert Rob Wilson weighs in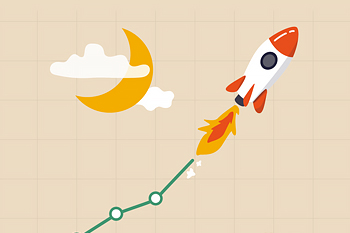 'Tis the season to get new health insurance rates! Rates are dramatically on the rise, with some companies seeing increases in premiums from 20 to 40 percent. Due to COVID's impact, hospitals need to pay their workers more than ever before, just to retain employees and ensure that they stay staffed. And, supply chain issues mean price increases across the board, even in the healthcare industry.
Here is what employers need to know:
"Inflation is higher now than it has been in years," says Rob Wilson, President of Employco USA and group health insurance expert. "Wages are going up, benefits are going up, taxes are going up. Businesses are already stretched to their utter limit. And health insurance companies are hedging their bets for all the upcoming claims coming up in 2022."
Wilson says that everyone who put off their elective procedures due to COVID are now heading back to the hospital in 2022. And health insurance companies will be looking to customers to help carry this financial burden.
"We are also expecting prescription medicines to continue to increase. And with 2 new COVID pills hitting the market, we know that the number of employees seeking prescriptions or additional prescriptions will hit record highs. While COVID prescriptions are great news for patients and the world at large, it does mean that medical plans are going to be picking up those costs, and then looking at customers to do the same," says the human resources expert.
So what can employers do to cut costs and combat these soaring health insurance prices?
"Look at narrower networks," says Wilson. "If you're in a fully insured plan, check out a smaller core network which offers less providers to save money. You can also look at spousal surcharges in which you institute an additional cost on employees with working spouses who could access health insurance at their own places of work."
Auditing dependents is also a good idea.
"It can be a pain, but asking employees to provide things like birth certificates and marriage certificates will help to ascertain that every dependent is legitimate and that you're not paying for a fiancée or a child who has aged out of the plan," says Wilson.
Wilson also suggests considering a surcharge for employees who smoke, or for those who won't get the COVID vaccine.
You can also communicate to employees that preventative care is essential.
"Flu shots, COVID vaccines, routine care," says Wilson. "These are all key to keeping people healthy and preventing big costs down the road. Anything you can do to keep your staff healthy is good for them as well as the company at large."
For more on this topic, please contact Rob Wilson at rwilson@thewilsoncompanies.com.