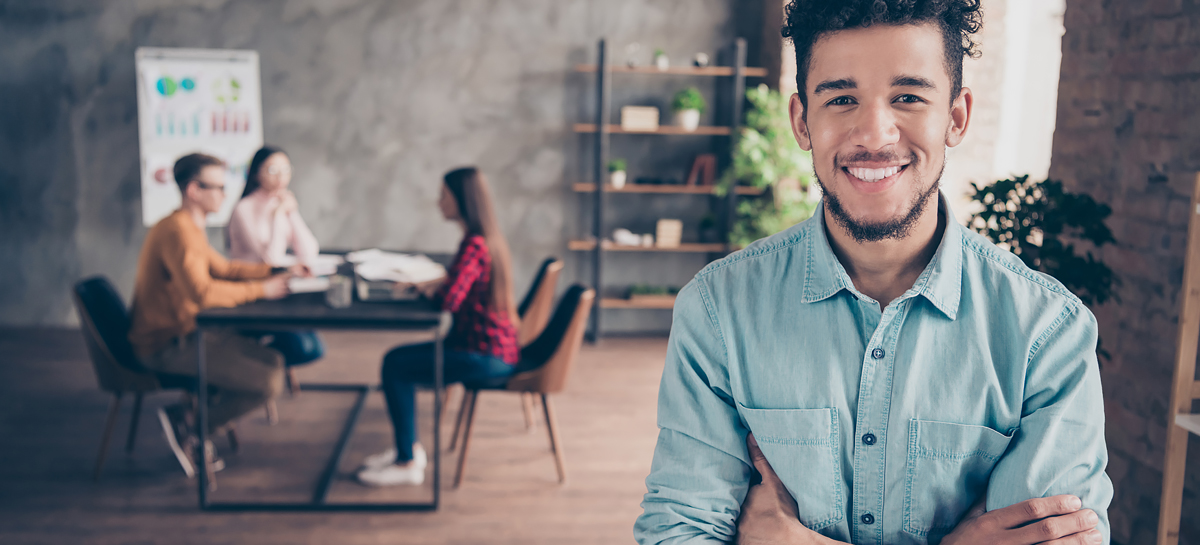 If you hear the word "intern" and think of a young person who can fetch the coffee and make copies, you're not alone. But internships have evolved into more valuable roles, and well-designed internship programs can become an important part of your recruiting strategy and corporate image.
Internships are opportunities for undergraduate students, recent graduates, and graduate students to learn from on-the-job training and to experience work in their chosen field. What distinguishes an internship from a part-time job is that an internship's purpose is to provide an educational experience for the intern, whereas a part-time job does not promise any educational value beyond necessary job training.
An intern can work full-time or part-time, and the duration of the internship can last several weeks, a semester, a summer or a whole year. Internships can be paid or unpaid positions, but special considerations must be made in order to comply with legal regulations if you offer an unpaid internship.
Click the following link to read the full article: Designing an Internship Program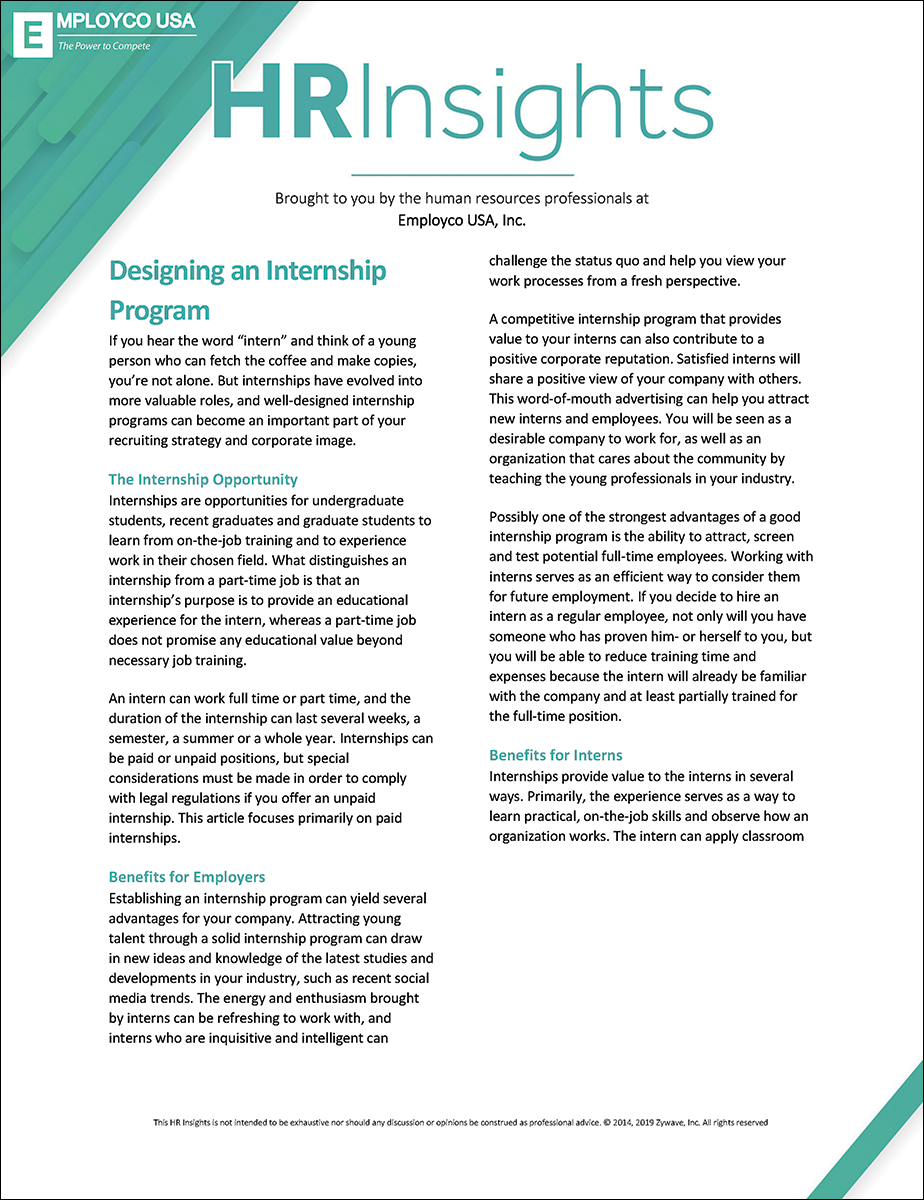 Or, watch our recently recorded HR chat on internships: