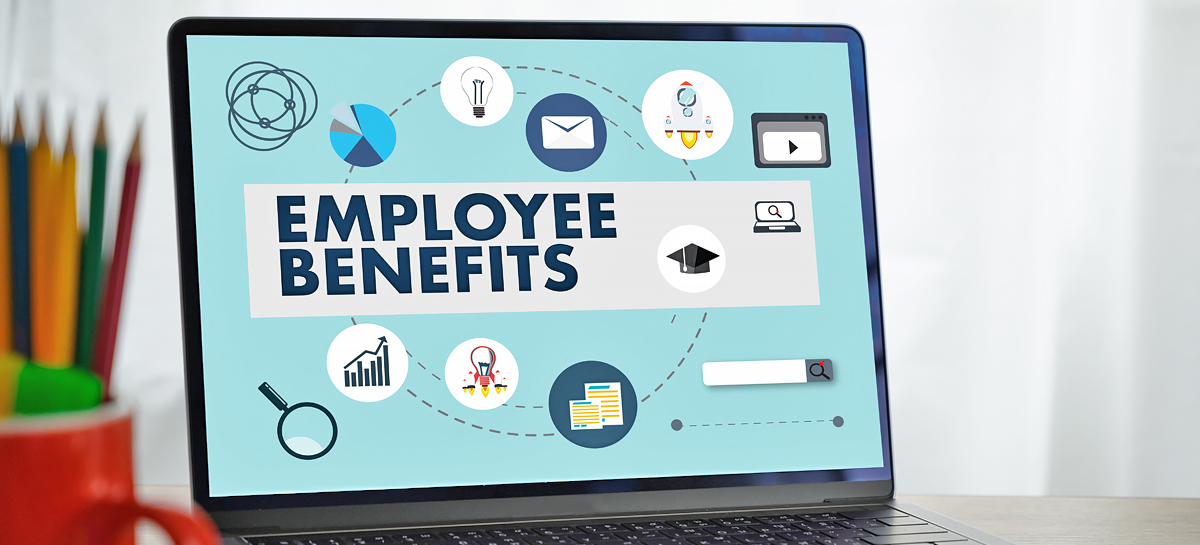 Inflation is rising, and the fear of a recession is growing. A Bloomberg survey predicts a 30% chance of a recession occurring in the next year. Rising interest rates and a recession on the horizon are impacting everyone's financials, and everyone is looking for ways to cut operating costs.
Recessions often lead to reduced profits. While nobody can entirely avoid an economic downturn's impact, businesses should review their overhead regularly for ways to reduce costs. While reductions in profits can lead to concessions such as wage reductions and reduced benefits, revamping your benefits package to include more voluntary benefits is an innovative way to help make your business and your benefits recession-proof.
Voluntary benefits are a customizable package of additional insurance products and programs. Options include familiar offerings such as dental and vision insurance, telemedicine options, mental health care, childcare or dependent care offerings, and programs that help support financial wellness. They are a creative way to offer additional benefits and value to your employees without impacting your business financially and can even help you save money.
Here are some ways offering voluntary benefits can help your business weather the recession.
Offer cost savings for the company
Healthcare costs represent a significant financial burden and a worry for both businesses and employees. The cost of providing good health insurance to employees can be very high, and offering the right benefits is necessary to remain competitive in this hiring market. Just like a business should take regular stock of their finances, they should also regularly revisit their benefit offerings to see where costs can be reduced and benefits maximized.
Crafting a benefits package that includes more voluntary benefits is an innovative way to reduce overall costs. Since voluntary benefits can be 100% paid by employees, they can help your business maintain a competitive compensation package while reducing overall benefits costs. One of the advantages of working with an HR outsourcing company is that there is no required minimum number of employees to access those benefits. So, you can offer them independent of your company size or how many employees elect to take advantage of the offerings. At Employco, we understand how to help your organization create the right combination of benefits to attract top talent without incurring significant costs.
Control healthcare costs while meeting employee needs
In a recession, it may make sense to switch to a higher deductible plan with lower premiums to help maximize your overhead. Offering voluntary benefits can help fill in the gaps created by offering a higher deductible healthcare plan, leading to significant savings for businesses. It provides the ability to control health insurance premium costs while providing employees with voluntary benefits options that allow them to create a customized package that the healthcare coverage they want – but at a reduced overall cost to your business. The right HR outsourcer can help your business create a menu of voluntary benefit options paired with a healthcare plan that provides the right choices for your employees at a lower cost to you.
Remain competitive in a down market
In a recession, businesses have to make tough choices to protect the business, including budget cuts, changes in benefits offered, wage reductions, and even hiring freezes or layoffs. To maximize profits, minimize overhead costs, and help insulate the business financially, decisions may have to be made about which employees to keep and which to let go. In cases like this, you want to ensure that your company maintains your top-tier employees and doesn't lose them to a better offer. One of the ways to remain competitive is to have a competitive compensation package. Voluntary benefits are a vital part of a competitive package, enabling a business to offer more benefits while maintaining the same overhead costs for benefits – or even reducing those costs.
Including voluntary benefits as part of a compensation package that can be customized to meet the unique needs of each employee brings additional value to your compensation package in a competitive market. It can make you more appealing when recruiting and help you retain the top talent you already have. The cost of offering voluntary benefits is also significantly lower than the cost of replacing a top-tier employee.
Partnering with an HR Outsourcer can help
Outsourcing your HR or other activities to become part of a larger purchasing and negotiating group is a good strategy to help control costs and remain competitive during a recession.
Contact us to learn more about how Employco can help you achieve greater control over employee costs, streamline your internal operations, and remain competitive during economic downturns.