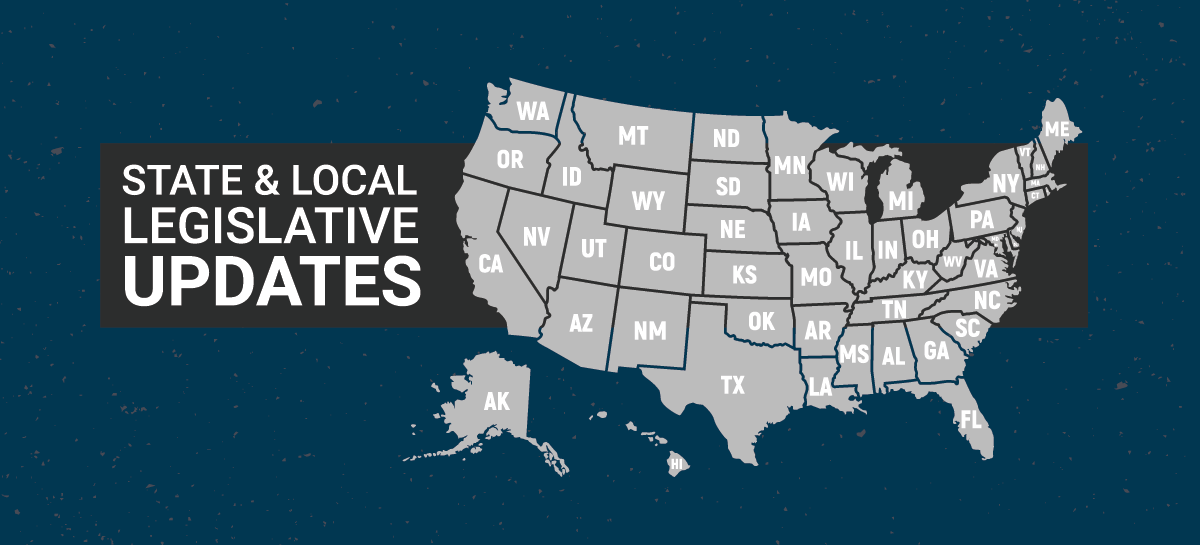 Illinois Supreme Court Rules BIPA Claims Accrue with Each Violation: On Feb. 17, 2023, the Illinois Supreme Court found that claims under the Illinois Biometric Information Privacy Act (BIPA) accrue at each alleged violation, not just at the first unlawful scan or transmission. Given the amplified possibility of BIPA violation claims, this court decision is a clear warning that private entities—including employers that use fingerprint time clocks or other employee biometric access procedures—should evaluate their compliance with BIPA. Click here to read the Illinois Legal Update.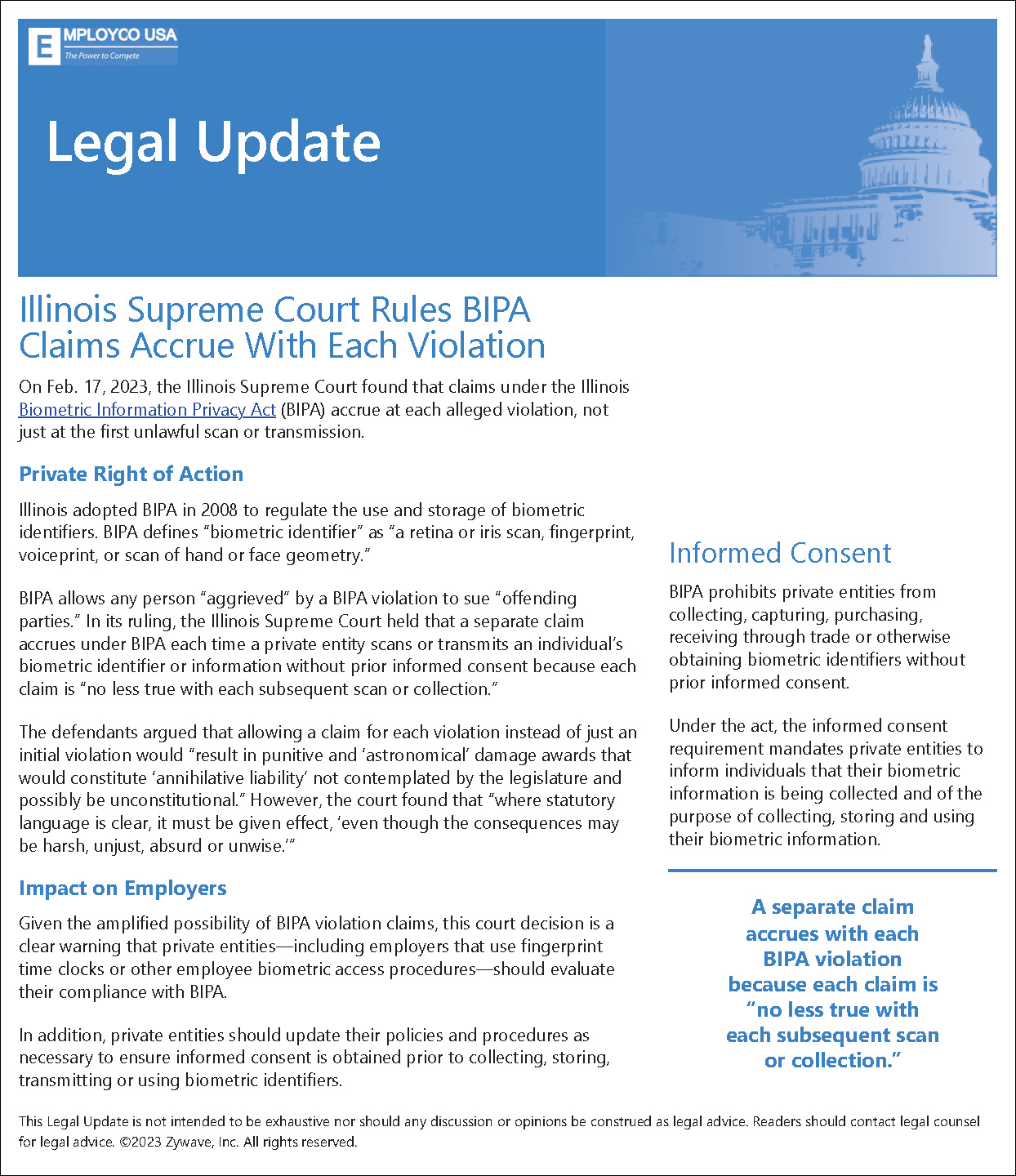 Louisiana Adopts Employee Reclassification Immunity Final Rule: On Jan. 20, 2023, the Louisiana Department of Revenue (LDR) published a final rule to implement the state's Fresh Start Proper Worker Classification Initiative(the Initiative). According to the LDR's Revenue Information Bulletin 21-031, the Initiative allows employers to reclassify workers as employees if they have been misclassified as independent contractors without tax, unemployment, penalty, or interest liability for prior periods. Click here to read the Louisiana Legal Update.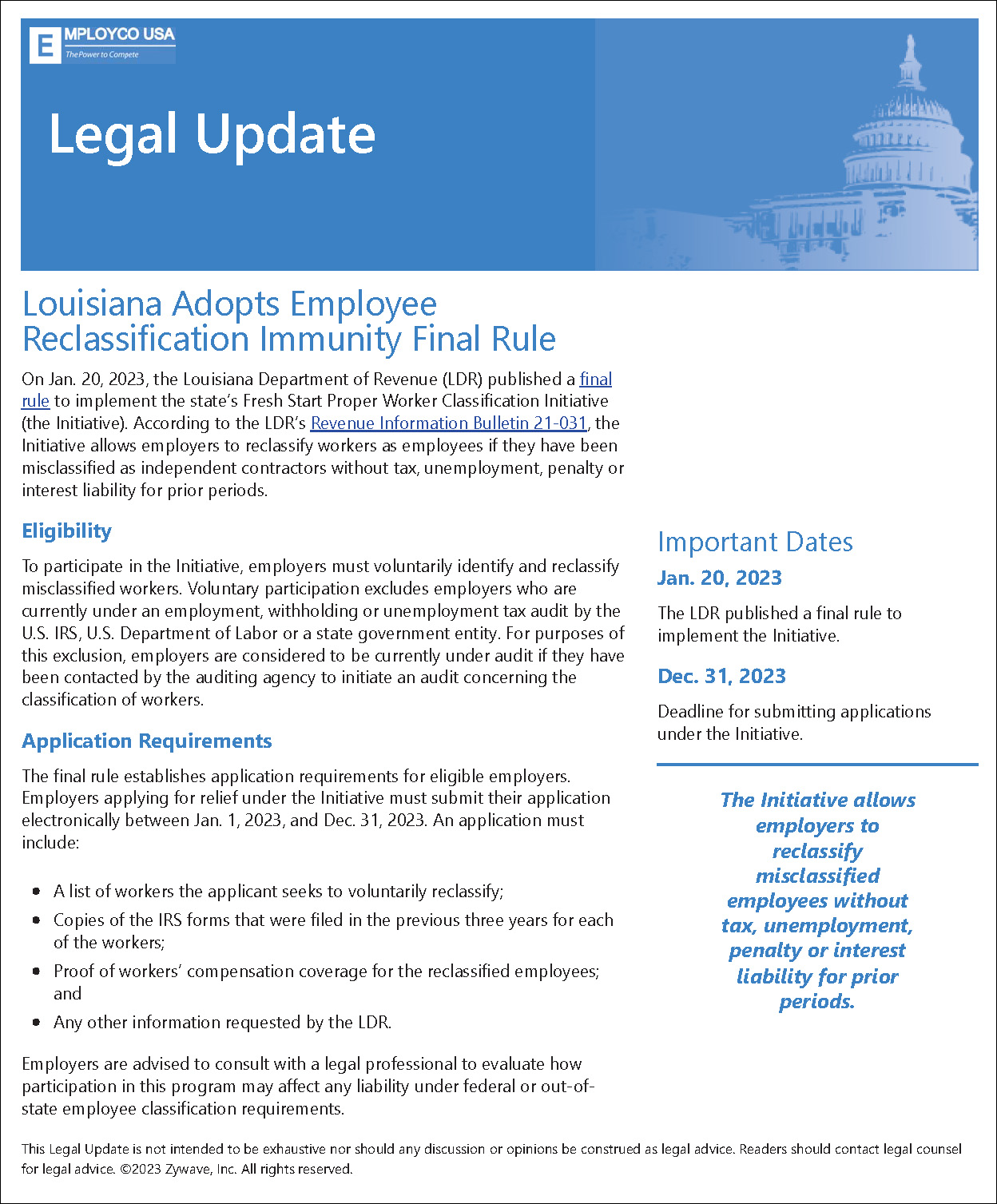 New York Fair Employment Laws Overview: In addition to the workplace discrimination protections provided to employees under federal law, New York State (NYS) affords broad workplace discrimination protections under the New York Human Rights Law (NYHRL) and other laws relating to employment. The Employment Law Summary provides an overview of the NYHRL and information about related provisions under other state laws. Click here to read the New York Legal Update.