A human resource and employment solutions firm, Employco USA is pleased to announce the growing expansion of its staff.
Employco's newest team member: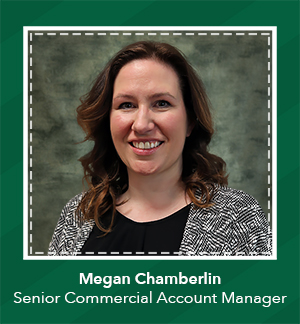 Megan Chamberlin, Senior Commercial Account Manager – in this blended role, a portion of Megan's time will focus on coordinating the workers' compensation plans for Employco and its clients and assisting with the underwriting process prior to submission to carriers. Megan's remaining time will focus on the ongoing management of Corporate Risk Management's commercial clients, retention of new and renewal clients, and maintaining a partnership with the producers to support business development activities while upholding high service standards.
"I'm very excited to be joining the Employco family at a time in my life when changes are both intimidating and refreshing. The feeling I enjoyed during the interview process gives me confidence that this is just the beginning of great new relationships and experiences in my career with the company." – Megan Chamberlin
For more on this topic, please contact Rob Wilson at rwilson@thewilsoncompanies.com.