Employment expert shares "The Three E's" which will keep employees happy and hard-working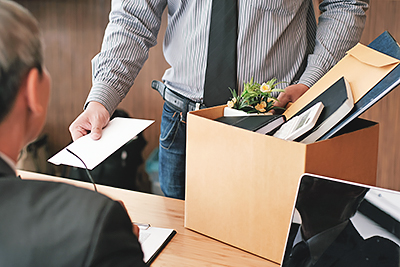 As the job market improves, so too does employers' risk of losing employees. It is estimated that around 60 percent of employees are either actively or passively searching for a new job, or they are being approached by other companies who want to 'poach' them for their own team.
Rob Wilson, President of Employco USA and employment trends expert says, "Losing an employee is a serious financial blow. It will cost you about 6-9 months of salary to replace a salaried employee, and this does not even include the soft-dollar cost of lost knowledge. This includes technical and institutional knowledge as well as lost productivity as other employees have to pick up the missing employee's slack, which can in turn cause lower morale, lower employee engagement and other financial concerns."
Wilson says that employers would well to remember the three E's (economics, employee engagement, and environment) when it comes to attracting and retaining top talent.
"From an economic standpoint, you need to think in terms not only of salary and health insurance, but also a total compensation package," says Wilson. "There are many benefits which today's employees are looking for, including whether you match a 401k, what is the value of the paid time off offered, along with medical, dental, vision and life insurance."
Wilson also says that many companies are also now thinking outside the box when it comes to offering benefits to employees. "We work with firms which offer pet insurance," says Wilson. "Which might sound funny, but it is actually a major item of interest for interested applicants. Most Americans have pets and consider them part of their family, so offering insurance for these critters can go a long way in showing that you are a compassionate and concerned employer."
Wilson also says that companies should also consider offering tuition reimbursement plans, or paying a small amount each month towards the employees' student loans. "Today's young people are coming out of college with massive debt," says Wilson. "And firms which are dedicated to paying off these loans alongside their team will be a top contender."
Environment also plays a key role in helping employees choose which company to join.
"Workers want to feel like they are joining a team, a team which is excited and eager about their arrival," says Wilson. "That is why on-boarding is so important, meaning that the new employee is guided not just throughout their first day, but really throughout their first year at the company."
Wilson also says that company-wide activities like pizza parties or charitable efforts can help to boost morale and create a feeling of family amongst coworkers.
"Taking a half day each year to go volunteer at a soup kitchen is a small and inexpensive way for employers to improve their community and their company," says Wilson.
For more on this topic, please contact Rob Wilson at rwilson@thewilsoncompanies.com.