Rob, Scott, and Jason discuss succession planning; from workforce planning and identifying key roles to providing successors with skills, facilitating training opportunities, coordinating hands-on experience, providing continuous feedback, and more.
Succession planning is the process of identifying high-potential employees, evaluating and honing their skills and abilities, and preparing them for advancement into positions that are key to the success of business operations and objectives.
Losing a key employee can be a devastating interruption to business operations. Succession planning can help ensure the smooth transition of staff into the vacant position with minimal interruption to the business.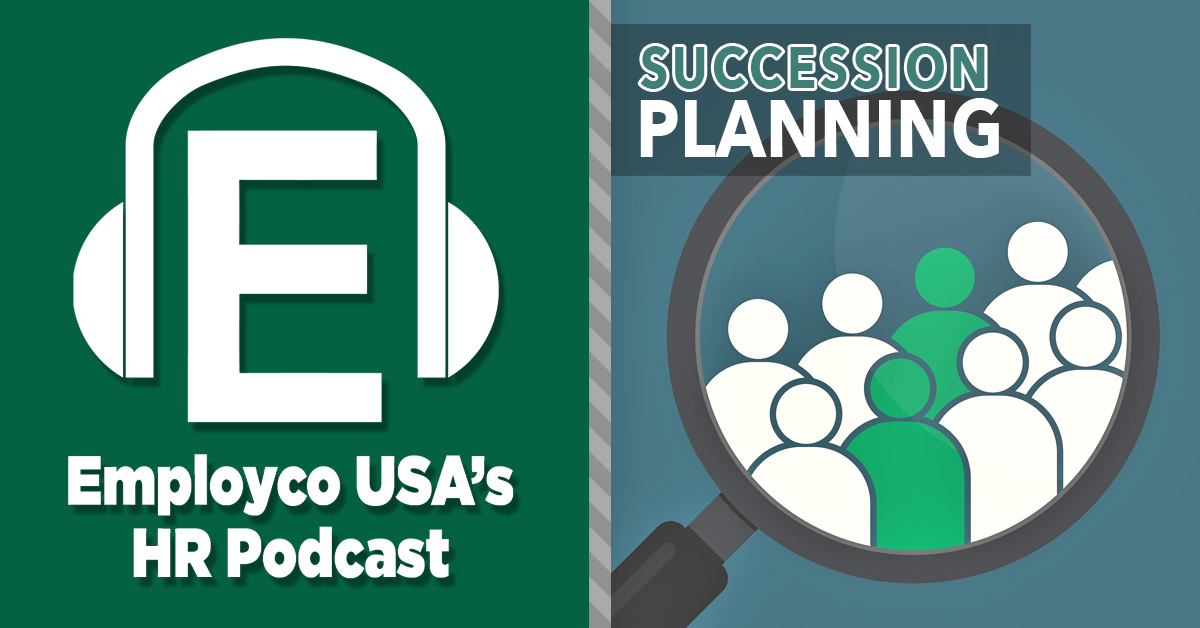 Contact us with any questions you may have, we're here to help: hr@employco.com