Rob Wilson, President of Employco USA, was recently quoted in an article for WBIW:
Starting in January 2020, important changes are coming to Americans' paychecks. Beginning in the new year, new overtime provisions from the Fair Labor Standards Act will go into place.
"Previously workers were automatically entitled to overtime pay only if they earned $23,660 or less a year," says Rob Wilson, employment trends expert and President of Employco USA, an employment solutions firm with locations across the county. "But, starting in just a handful of weeks, that salary ceiling will be raised to $35,568. Under this new ruling, these workers are entitled to receive one and one-half times their regular pay if they work more than 40 hours in a week."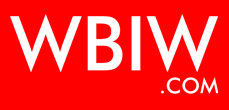 For more on this topic, please contact Rob Wilson at rwilson@thewilsoncompanies.com.