Employment expert discusses what small businesses can do when the funds run out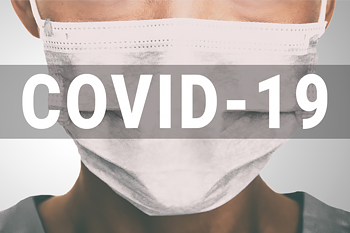 Congress resumed yesterday and later this week it is expected that Mitch McConnell will begin negotiations of a new stimulus package of $1.3 trillion under the Heroes Act.
"McConnell says the stimulus needs to be approved by Congress by August. If it is not approved by the time the Senate returns in August, businesses may not get any relief next month, which could be the final straw for many struggling businesses," says Rob Wilson, employment expert and President of Employco USA, an employment solutions firm with locations across the country.
A recent Goldman Sachs survey showed that most small businesses who received funds via the Paycheck Protection Program will run out of money by August.
"Eighty-four percent of small businesses are going to be out of PPP funds by the first week of next month," says Wilson. "And only 16 percent of those businesses believe that they will be able to make payroll with their existing funds unless another round of loans is provided."
Wilson says that the Goldman Sachs survey further reveals that most small businesses say that they have not been able to regain their customer base.
"Most small business owners say that COVID-19 has completely changed their day-to-day operations and that less than 75% of their pre-COVID revenue has returned," says Wilson. "The vast majority of employers surveyed said that they need another wave of PPP if they are going to stay afloat."
But right now, Wilson says, the possibility of more stimulus funds is up in the air.
"If Congress can reach a deal on the Heroes Act in time, business owners may be able to get more PPP by the end of August or early September," says Wilson. "But if the Heroes Act doesn't go through in time, we could be looking at real devastation for many business owners, especially small business owners."
For more on this topic, please contact Rob Wilson at rwilson@thewilsoncompanies.com.