Employment expert shares what employers need to know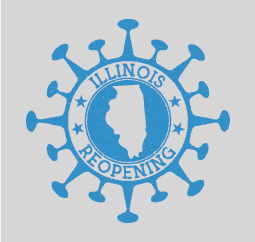 With the new measures that Gov. J.B. Pritzker just released for Illinois's reopening, many employers are scratching their heads as they consider the complicated, multi-tiered plan which dictates their economic future.
"The governor's plan is structured across 11 different regions with three industry-specific tiers," says Rob Wilson, President of Employco USA and employment trends expert. "These tiers detail numerous criteria that need to be met in order for the reopening to continue. If mitigations occur, such as sustained hospital admissions, sustained positive cases, or decreased capacity of hospital beds, we will see regions and industries shut down once again."
Wilson says that while this plan was built to make reopening as safe as possible, it is causing confusion for employers who don't have a clear idea of how they can move forward and whether they can require employees to return to work.
"Right now, we are in a 'watch and wait' phase, with many people still afraid to return to work," says Wilson. "We are encouraging our clients to send out comprehensive surveys to their staff to help them identify people who do want to return to work and under what circumstances. Some employees may be high-risk or live with someone who is high-risk, such as their spouse or child or elderly family member. In these cases, returning to work may not be advisable."
Wilson says that employers need to have employee feedback in order to ensure those staff members who do want to return to the office feel as safe as possible.
"For example, employers should consider asking staff if they want to return on a normal weekly schedule or if they want to stagger their days in the workplace in order to limit their exposure to other staff members," says Wilson. "Or perhaps they want to see increased safety measures like frequent sanitization procedures or plexiglass around cubicles and even customer-facing areas."
Wilson says many Illinois employers also don't realize that there are many COVID-19 related measures they are required to perform each day…which could spell possible fines or bad publicity for non-compliant businesses.
"Right now, employers in Illinois need to make it possible for employees to check their temperatures in the workplace, such as by providing thermometers per staff use, as well as educating their team about potential symptoms," says Wilson. "Companies also must be performing weekly sanitization according to CDC guidelines, requiring face masks, and also logging any visitors. This includes anyone delivering packages or supplies, even the person delivering your UberEats order."
For more on this topic, please contact Rob Wilson at rwilson@thewilsoncompanies.com.