Employment trends expert discusses FFCRA expiration date and employers' obligations moving forward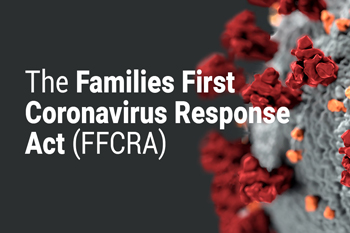 On January 1, provisions for COVID-related sick leave under the Families First Coronavirus Response Act will expire. These provisions were created to help buffer the economic pain felt by people who either tested positive for coronavirus or may have come in contact with someone who tested positive for coronavirus, or for parents who needed to provide childcare in cases where daycares or schools were shut down due to virus exposure. But, in just two weeks, these protections will end.
"Under FFCRA, employees received up to 80 hours of emergency paid sick leave (EPSL) related to COVID-19 illnesses and school closures," says Rob Wilson, President of Employco USA and employment trends expert. "But regardless of whether an employee accessed all of these hours, they will disappear at the end of this month. There's a small possibility that President-Elect Biden will take office and add new COVID-related EPSL protections in 2021, to make up for these expiring provisions, but that's a big maybe for now."
Wilson says that this means employers will no longer receive FFCRA reimbursement from the federal government for any workers' EPSL taken after Dec. 31.
"That cushion from the federal government is almost gone," says Wilson. "However, even as the FFCRA expires, depending on state and local ordinances, your employees might still be entitled to sick leave, either paid or unpaid, due to COVID-19."
The human resources expert says it's very important for employers to make sure that their staff knows about this FFCRA end-date and that they are aware of how this will impact their COVID-related leaves moving forward.
"As you explain the fact that their EPSL is sunsetting along with FFCRA come December 31, you really need to stress that employees cannot use this time for holiday-related reasons. For example, if an employee hears that their EPSL is disappearing, they might figure they may as well use it, especially if their kids are off school for the holiday break," says Wilson. "However, this is not a permitted use of EPSL. Employees can ONLY use their EPSL if the school is closed due to COVID-related reasons, not for a holiday break."
For more on this topic, please contact Rob Wilson at rwilson@thewilsoncompanies.com.