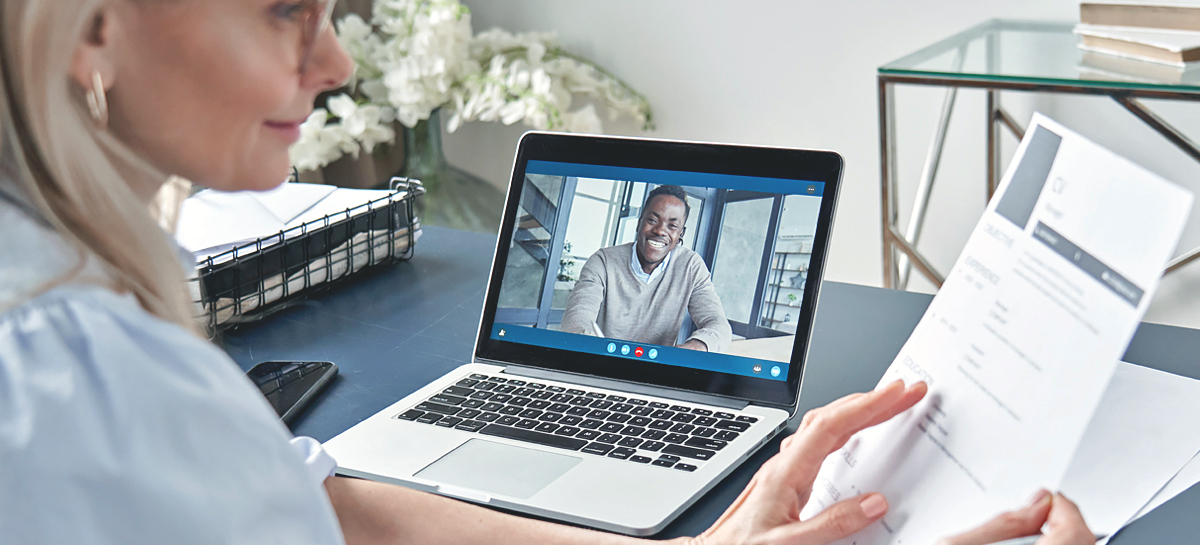 During the COVID-19 pandemic, many recruiting budgets have been slashed, and employers are struggling to find talent. However, virtual recruitment can help employers address talent shortages. Virtual recruitment is the process of pursuing, vetting and hiring candidates electronically. Here are four strategies:
Host Virtual Career Fairs – Hosting a virtual career fair allows interested parties to learn more about a company—much like in-person career fairs. Topics typically include a discussion of career opportunities and help inform potential recruits about the workplace.
Strengthen Your Online Presence – Any organization looking to recruit virtually must have a strong online presence. This includes maintaining multiple social media profiles, posting content regularly and interacting with followers. Having an attractive social media presence will help encourage candidates to follow and like the content the company posts. In turn, this provides a steady stream of passive recruiting leads.
Broaden Your Search – Some employers are allowing workers to remain remote indefinitely. If a position has no in-person work requirements, employers can consider expanding talent searches to a more geographically distant candidate pool.
Invest in Quality Audiovisual Equipment – Appearance matters in interviews to all parties involved, and this equally applies to virtual interviews. When speaking to candidates virtually, using a quality camera and microphone will say a lot about an organization's investment in employees.
Click the following link to read our latest Attraction & Retention Quarterly Newsletter (2nd quarter), which includes three additional recruiting strategies amid COVID-19, tips to balance employee health and return to work, and an updated workplace outlook.