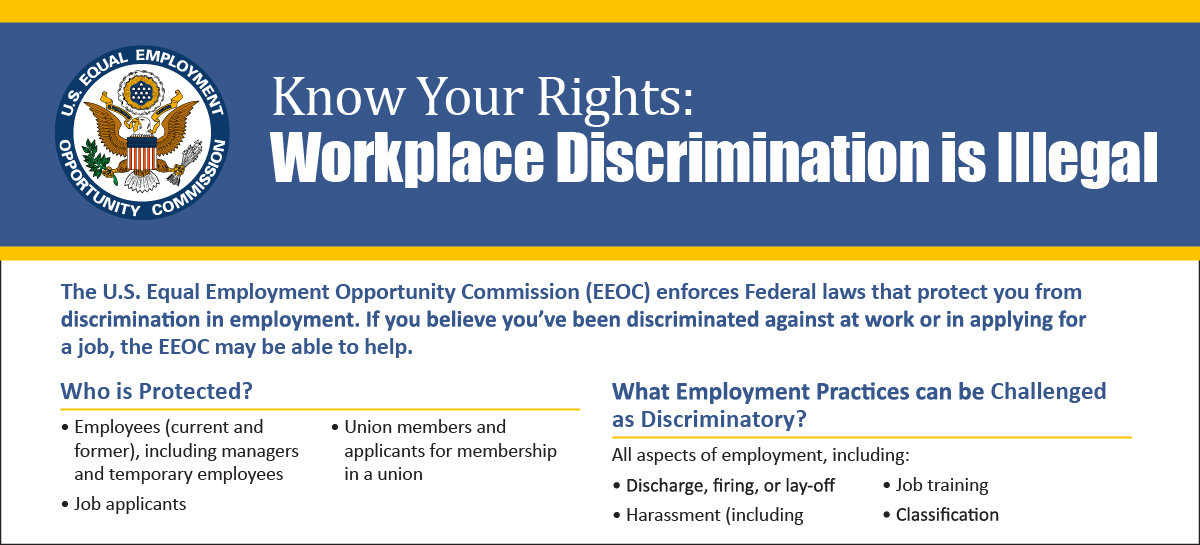 On Oct. 25, 2022, the Equal Employment Opportunity Commission (EEOC) issued a fact sheet containing FAQs about its new poster titled "Know Your Rights: Workplace Discrimination is Illegal." The EEOC initially released a version of the new poster on Oct. 19, 2022, and then reissued a revised version on Oct. 20, 2022.
Among other things, the FAQs about the new "Know Your Rights" poster clarify that if an employer downloaded or printed it on Oct. 19, the employer should ensure that it uses the newer version, which is instead marked as "Revised 10/20/2022."
The FAQs also confirm that there is no specific deadline for employers to replace the old "EEO is Law" poster. However, they advise employers to post the new and revised poster "within a reasonable amount of time."
Click the following link to read the full HR Compliance Bulletin: EEOC Fact Sheet: FAQs on New "Know Your Rights" Poster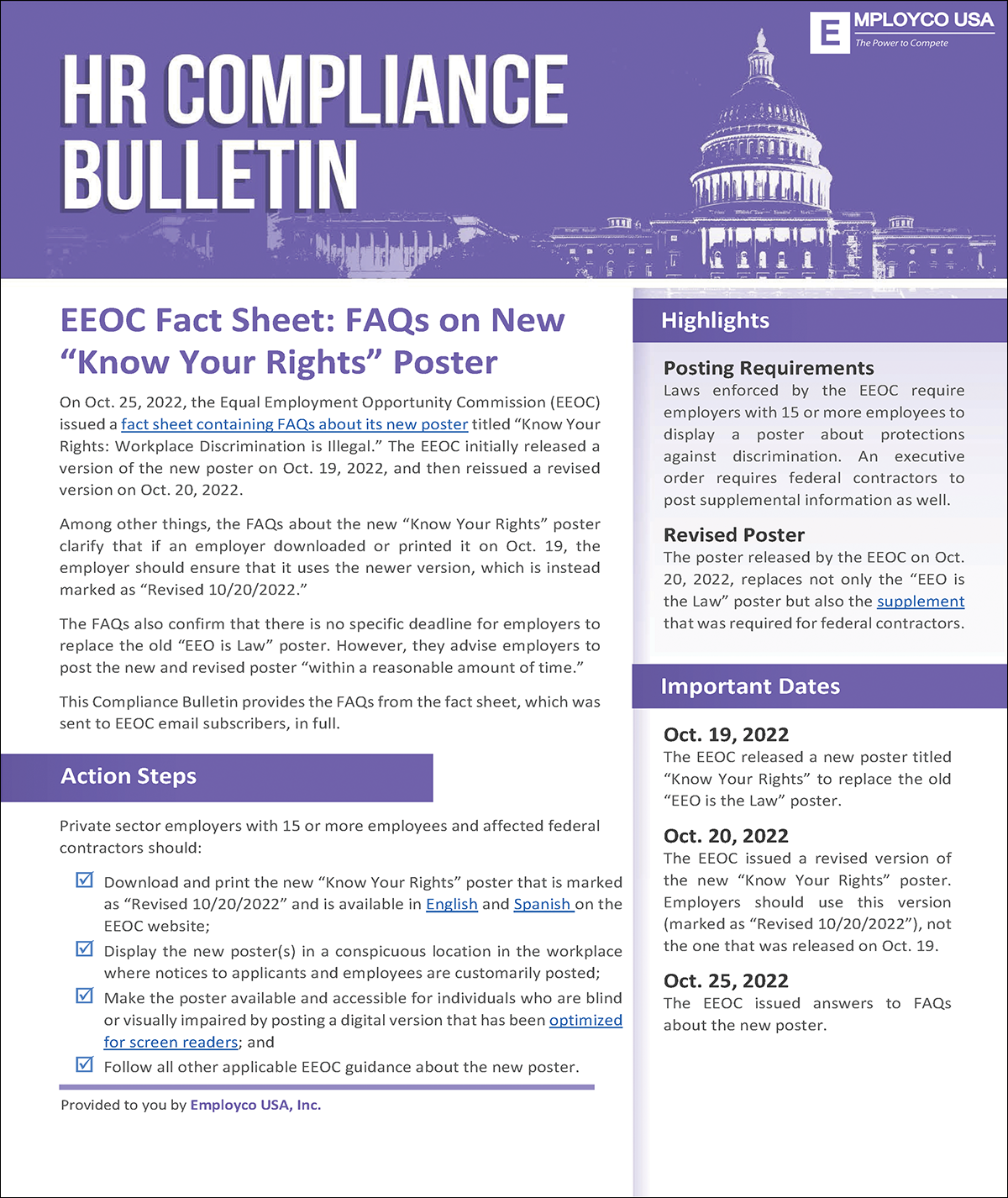 As a complimentary service for our clients, Employco provides federal, state and local labor law poster sets, which will include the new EEOC poster. We anticipate that our poster vendor will be ready for printing and new orders within the next several months. Please contact us if you would like to pre-order a full-size, laminated copy of the latest set of labor law posters for your location(s).