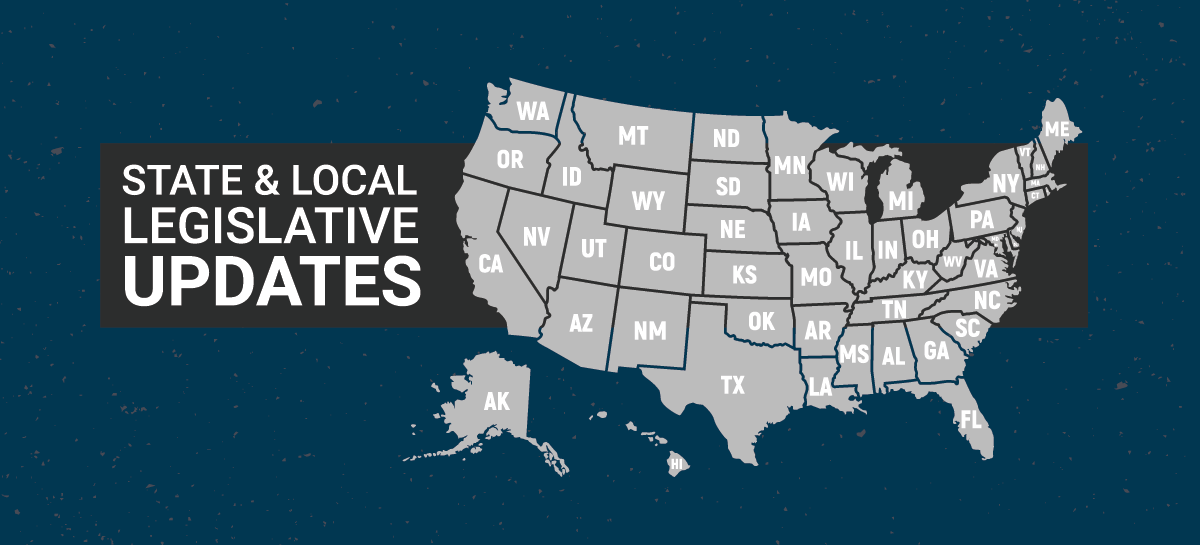 California – FAQs Explain New Requirement to Include Pay Scale in Job Postings: The California Labor Commissioner has issued guidance on the new law that requires all employers to provide the pay scale to an employee or applicant upon request and employers with 15 or more employees to include the pay scale in any job posting, effective Jan. 1, 2023. The guidance, as summarized in this Legal Update, is in numbers 27 through 34 of the Labor commissioner's Equal Pay Law FAQs. Click here to read the California Legal Update.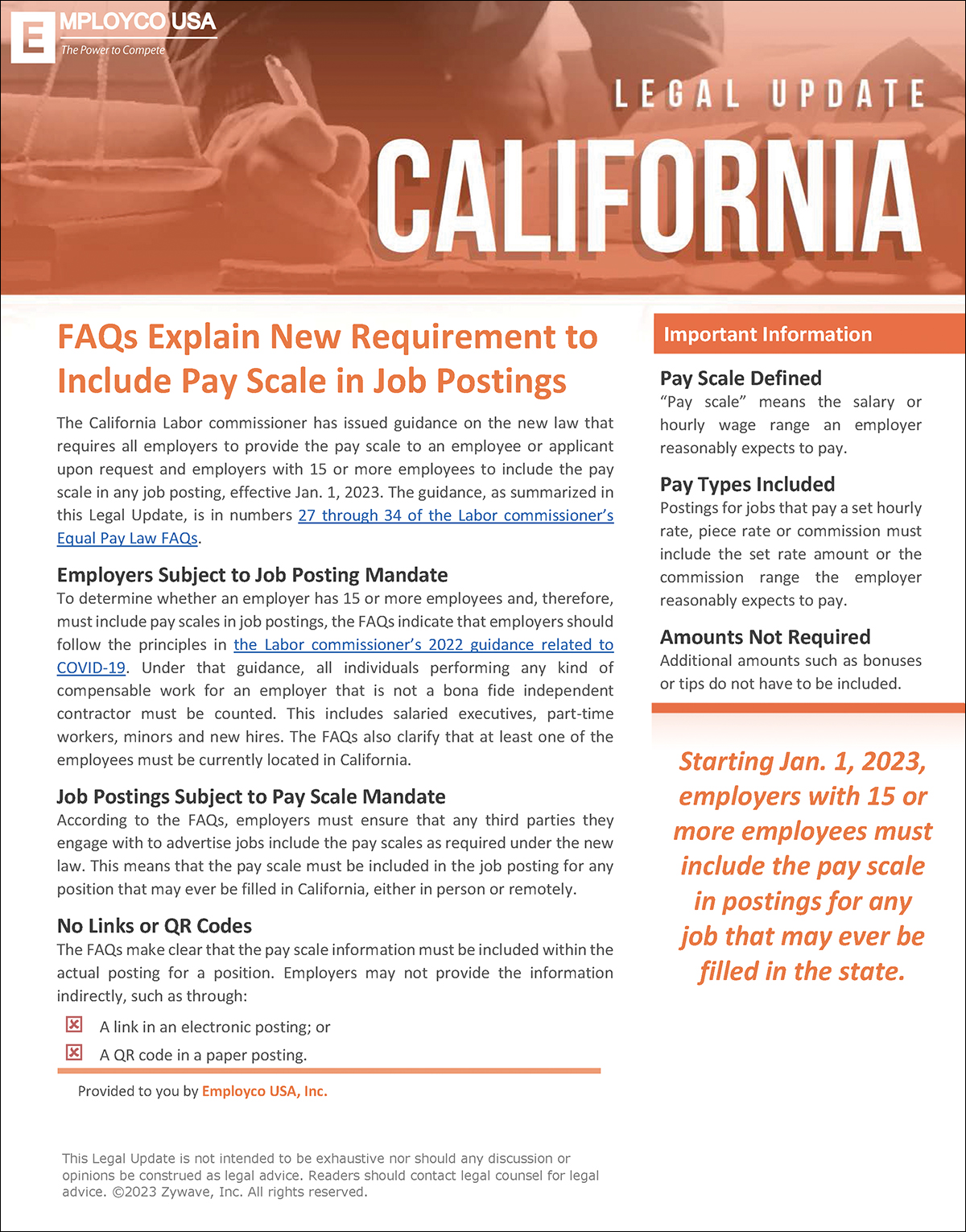 Illinois – Passes Paid Leave for All Workers Act: The Illinois legislature has passed the Paid Leave for All Workers Act (the Act), which requires employers to provide most employees with at least five days of paid leave per year for any reason. Gov. J.B. Pritzker is expected to sign the measure. The bill was passed on Jan. 10, 2023, and if signed into law, it will take effect on Jan. 1, 2024. Click here to read the Illinois Legal Update.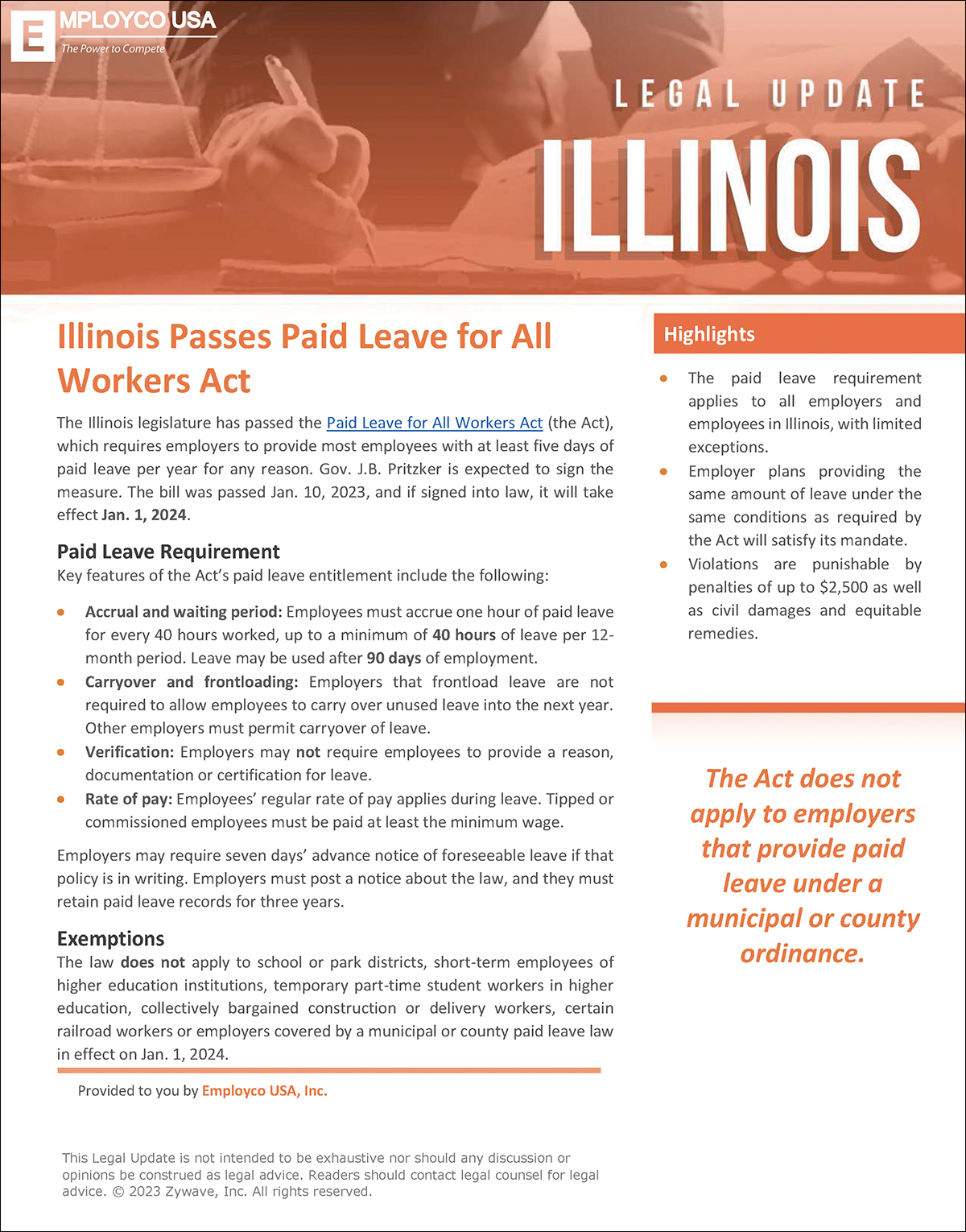 Michigan – Appeals Court Reverses Paid Sick Leave Expansion: The Michigan Court of Appeals has reversed a lower court opinion that would have expanded paid sick leave for employees under state law. Absent further court action, the law remains unchanged and employers will not have to comply with more generous provisions of an earlier version of the law. Click here to read the Michigan Legal Update.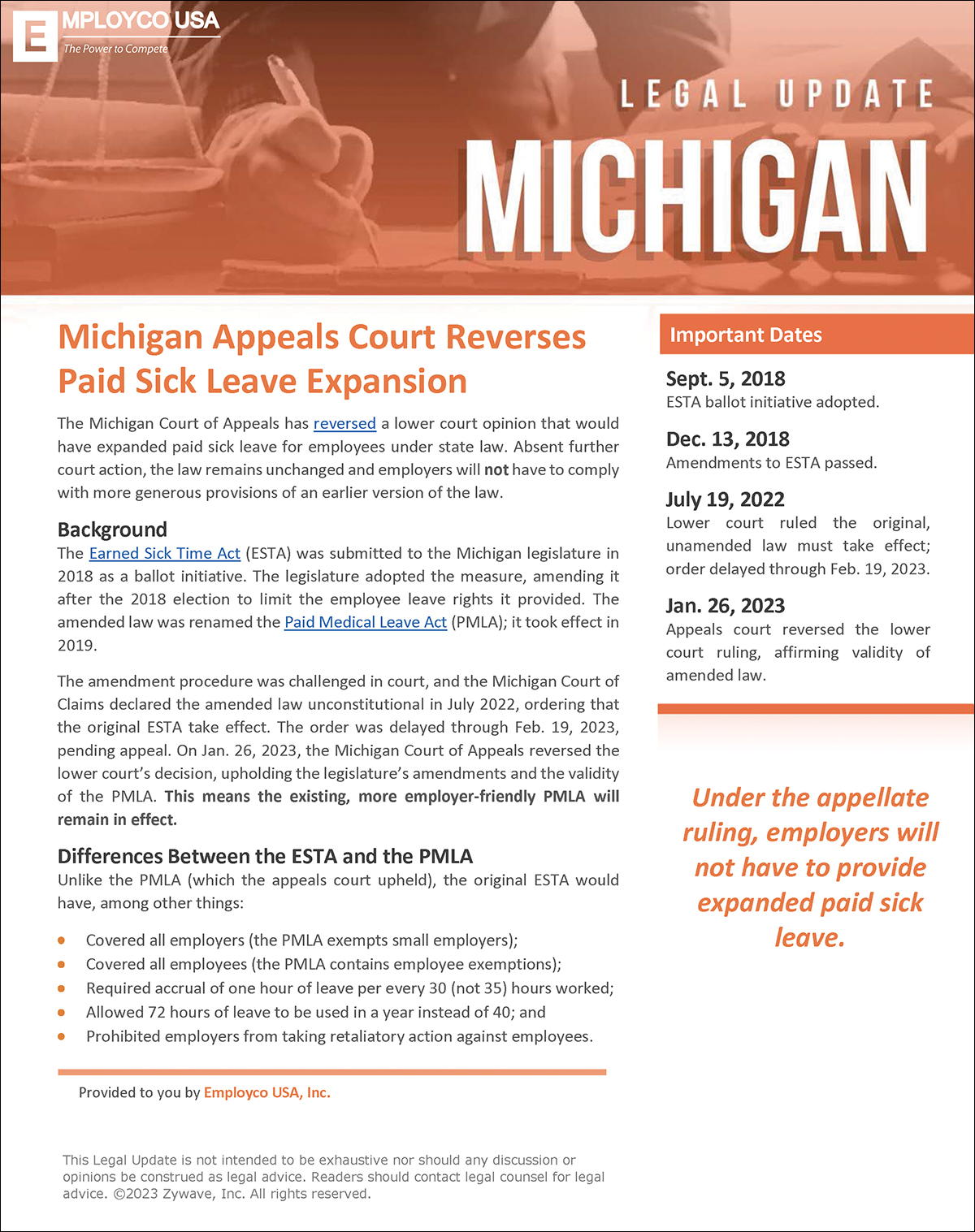 New York – Warehouse Worker Protections: New York adopted the Warehouse Worker Protection Act (WWPA) on Dec. 21, 2022. The WWPA requires employers to provide a written description of quotas to which employees are subject and states that employees cannot be required to meet quotas that prevent compliance with meal or rest periods or the use of bathroom facilities. The WWPA becomes effective on Feb. 19, 2023. Click here to read the New York Legal Update.