On this month's HR podcast Rob, Scott, and Jason are joined by retired Navy Captain J.J. Cummings (Leadership Consultant). J.J. shares a number of leadership insights from his experience as a Naval advisor for the film Top Gun: Maverick to being the Commanding Officer of the USS Gerald R. Ford – the largest ship in the Navy fleet.
They touch on how to approach different generations entering the workforce, the importance of onboarding and setting a positive tone from day one, explaining the "why", the significance of LBWA ("Lead by Walking Around"), showing your employees you care, keeping an open door, making time, handwritten notes, employee engagement and feedback, anonymous surveys, implementing changes, and more!
"Don't tell them you care. SHOW them you care." -J.J. Cummings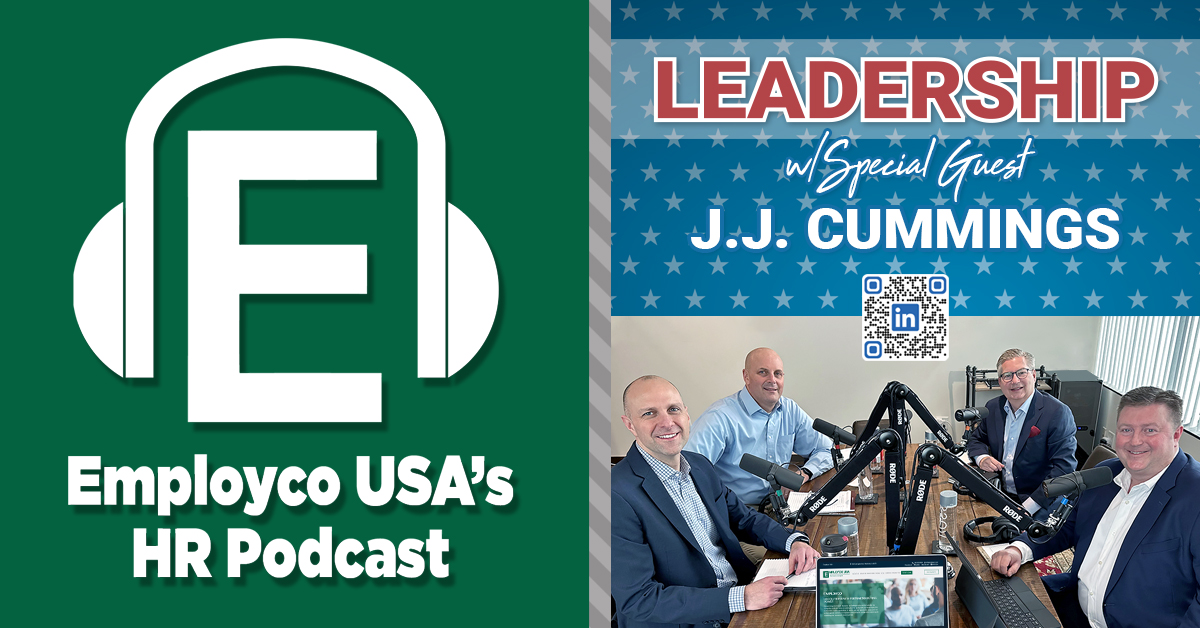 Contact us with any questions you may have, we're here to help: hr@employco.com
You can reach J.J. Cummings on LinkedIn for more information on his leadership consulting services.