Human resources expert reveals why so many companies struggle to keep new employees – and how to change that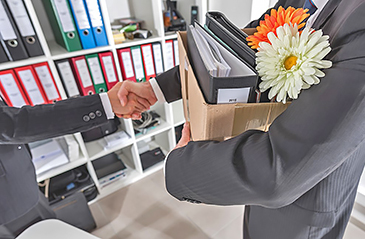 A new study found that over 20 percent of people quit their new positions within the first 6 weeks of joining a company. Furthermore, the new research from Robert Half found that 93 percent of new employees consider leaving their jobs before the end of their probationary period.
"The results found that 36 percent of people leave their jobs due to issues with 'onboarding,'" says Rob Wilson, President of Employco USA and employee engagement expert. "Yet many firms neglect to put much effort into acclimating their employees to their positions."
Losing a new employee can be a financial hardship, thanks to the cost of recruiting and training employees, and it also creates a workplace that feels unstable and tense for existing employees.
"A revolving door of employees is a problem for a number of reasons," says Wilson. "It increases the risk of fraud and other crimes, but it also makes employees feel as though newcomers aren't going to stick around long…ergo they aren't very welcoming or very thorough in their training, as they figure it's a waste of time."
Wilson also points to the fact that searching for employees is very time-consuming and leaves other important tasks unfinished. "A human resources team who is constantly focusing on finding new employees is doing so at the cost of caring for the needs of existing employees."
So, what should companies do in order to ensure that their new employees stick around for the long haul?