Employment trends expert explains why increasing the min. wage could have a negative impact on workers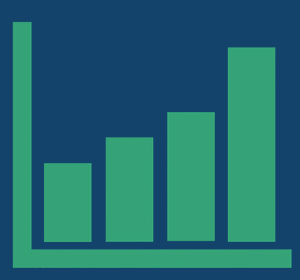 With Inauguration Day upon us, many people are looking ahead at the first steps President-elect Joe Biden plans to take when he gets into office. One of his first major proposals (which Biden introduced last Thursday in his $1.9 trillion relief package) will be to increase the federal minimum wage from $7.25 to $15.
However, this proposal to dramatically increase the minimum wage is receiving pushback from critics who say this could spell the end for struggling small businesses who are already struggling to stay afloat during the COVID-19 pandemic.
"Asking small business owners to begin paying their employees $15 an hour will be a hardship that could break many companies," says employment trends expert Rob Wilson, President of Employco USA, an employment solutions firm with locations across the country.
Wilson says that the minimum wage hike will also lead to more job loss as business owners continue to invest in automation over workers.
"As machines become cheaper to build, and artificial intelligence technology becomes more comprehensive and affordable, many industries are going to become robot-centric," says Wilson. "Places like Panera and Wendy's are using kiosks and self-service tablets to simplify the customer experience and to make ordering even faster. The same is true for sit-down restaurants like Chili's and Olive Garden. While many people enjoy the convenience of using a computer versus waiting for a server, it's causing a great deal of concern for low-level employees and people who don't have access to continuing education and job training."
Wilson cautions that battles over minimum wage could increase the application of artificial intelligence in some industries, especially as it relates to entry-level, unskilled work.
"Findings show that fast-food workers could be at serious risk of losing their jobs to robots in the next several years. One study found that each new robot added per 1,000 workers causes wages to drop in the surrounding area by around 0.25 and 0.5 percent," says Wilson. "We can clearly see that in specific industries, the impact of automation can not only impact job numbers, but also a worker's wages."
And, says Wilson, the coronavirus pandemic has only highlighted the fact that humans just can't compete with robots when it comes to sick days and healthcare.
"Now more than ever, A.I. is preferable to human contact, as human contact can be very high-risk. Customers would rather interact with a kiosk than a real-life employee," says Wilson. "Not to mention, if one of your workers gets sick with COVID-19, they must quarantine along with any other coworkers they possibly interacted with, and you will have to carefully clean and sanitize your workplace. But with A.I. technology, you can reduce or cut out human interaction entirely.
Hence, says Wilson, we should tread carefully when it comes to blanket increases of the minimum wage, especially by such a dramatic amount.
"Raising the minimum wage can essentially de-incentivize business owners to hire and maintain staff, as they may opt to turn to A.I.," says Wilson.
For more on this topic, please contact Rob Wilson at rwilson@thewilsoncompanies.com.