Employment trends expert examines reasons behind Great Resignation and what employers can do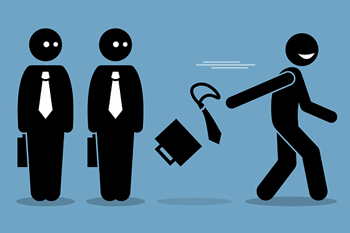 The Great Resignation just became the Greatest Resignation. The January jobs report reveals that a record number of people quit their positions in November… 4.5 million of them, in fact.
Is it true that people just don't want to work, or what can explain the millions of people who have decided they no longer need gainful employment?
Rob Wilson, employment trends expert and President of Employco USA, a nationwide employment solutions firm with clients across the country, weighs in:
"While much of the media focus has been on the fact that white-collar workers are turning in their proverbial keycards, this latest jobs report actually reveals that it is low-wage workers who are quitting in the millions," says Wilson. "Sectors like food service and hospitality are the ones who have been hit hardest by the Great Resignation."